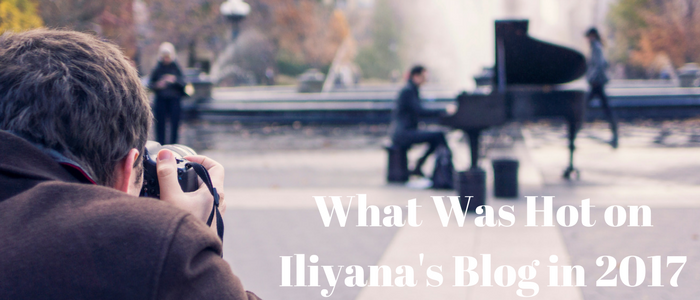 2017 flew by!
I didn't even notice how the end of the year came because so many things happened last year in my professional and personal life such as getting my dream promotion at HubSpot, signing a book contract with Wiley about Inbound PR, snorkeling in Iceland in January, seinig a leopard in South Africa, learning to make sushi, making a ton of new friends and in total, checking in at Dublin Airport 15 times to make trips.
When reflecting on my year, my blog is an important piece to think about as well because it's a big part of my life. It's now been 6 years since I started it and I've been publishing a new post at least once a week every week ever since.
It was this blog that led to my book so I'd like to show you the most popular blog posts of 2017 as well as a few charts around traffic performance and online sources.
The Most Popular Blog Posts on Iliyana's Blog Published in 2017
The Most Popular Blog Posts on Iliyana's Blog Read in 2017 Published Whenever
I think my big key learning here and also big advice to you is to start making infographics. You'll see this below as well from my traffic sources report that they're truly evergreen.
Top Traffic Sources for 2017:
Organic Search - 40K
Direct Traffic - 33K
Social Meda - 28K (Pinterest 22K, 3K Twitter, 1K LinkedIn)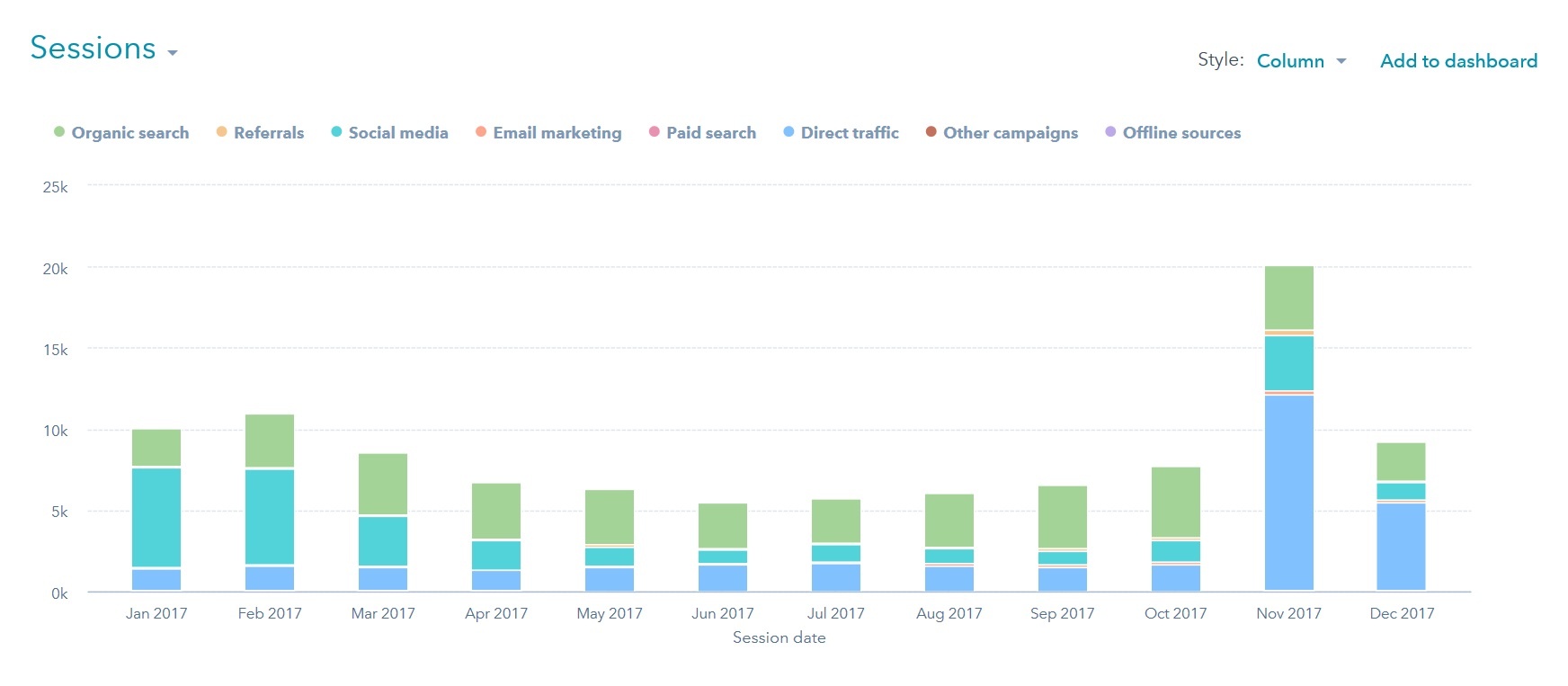 Now, one thing I can't figure out is the spike in Direct Traffic in November that happened all of a sudden. If anyone has thoughts, let me know.
In 2018, I'll be focusing on creating a ton of content, specifically infographics, videos and slide decks, about Inbound PR because the book is coming out in April.
In addition, I'll be digging into project and program management as well as internal PR and stakeholder management because this is what my current job is all about and as you know, everything I learn and do I share it with you here.
What worked well on your blogs in 2017?