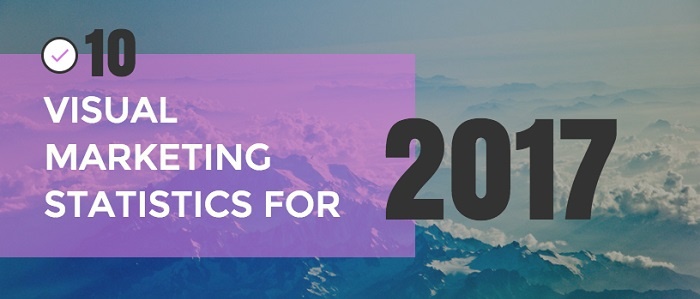 By 2017, video content will represent 74% of all internet traffic.
I can't say that I'm surprised.
Visual content was the biggest marketing trend for me for 2016. There were a lot of people and businesses jumping on it, particularly on the use of video or social networks that support videos and cool visuals such as Snapchat and Instagram.
We've heard a lot about video during INBOUND16 as well where visuals and video were prominent more or less in every talk.
Venngage went a step further and gathered the insights from marketing people about visual trends and put the results into a handy infographic that I want to show you today. (Disclaimer: I took part in the survey too.)
Here are some of the most interesting findings:
In 2016, 53% of marketers say that 91 to 100% of the content they've published contained visuals.
From 2015 to 2016, the use of visual content increased by 130%.
35% of marketers used stock photos, 30% produced infographics in 2016, 15% videos.
For 41% infographics had the most engagement, videos were at 20% and stock photos only at 7%.
For 37% creating engaging visuals consistently was the biggest challenge.
61% of marketers said that visual marketing is absolutely necessary in 2017.
36% stated that they'll spend more than a third of their budgets on visual marketing. In 2016, the majority spent less than 10% of the budget.
Check out the infographic for the rest:
Visual Marketing Statistics for 2017 [Infographic]

Which is the most significant statistic for you?