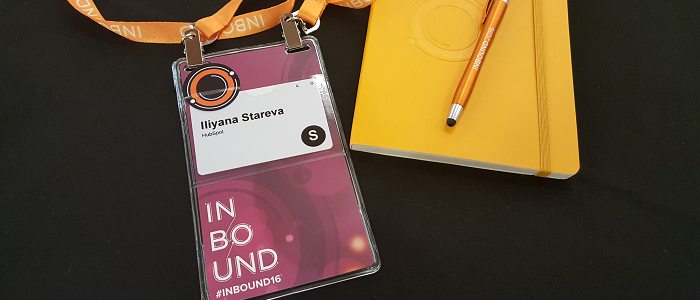 With 19,500 attendees, INBOUND16 was again a fantastic event for marketing, sales and communications professionals as well as agency people.
The four days were packed with sessions and networking opportunities.
Last year, I learned a lot about the agency business and what my agency partners from HubSpot were struggling with or excelling at. I came out of the conference with eight key takeaways for agencies.
This year, I felt like the week had three main big themes that were visible in one way or another throughout all talks and conversations with other people attending.
I want to cover these with you this week. Let's get started.
3 Big Key Learnings from #INBOUND16
1. Really Get on Social
The opening keynote of the conference was a great, inspirational talk by Gary Vee. You know he has a particular style which I think definitely excited the crowd and got them thinking.
One main thing he spoke about was how social media is really becoming the main channel and vehicle for our interactions and decision-making. Not only that, he focused on particular networks that were growing so significantly - Snapchat and Instagram.
The learning for you is that if you are not really, like really doing social and making use of those big new networks that are on the rise, you are losing out on so much potential.
Get out of your comfort zone and stop relying on recent grads to do your social, it's not just a cool thing anymore. Google it and start learning.
2. You Can't Run Away from Paid Anymore
Speaking of social, there's so much content out there that it's hard for your message to stand out and actually be seen. Look at what happens online every 60 seconds, it's crazy!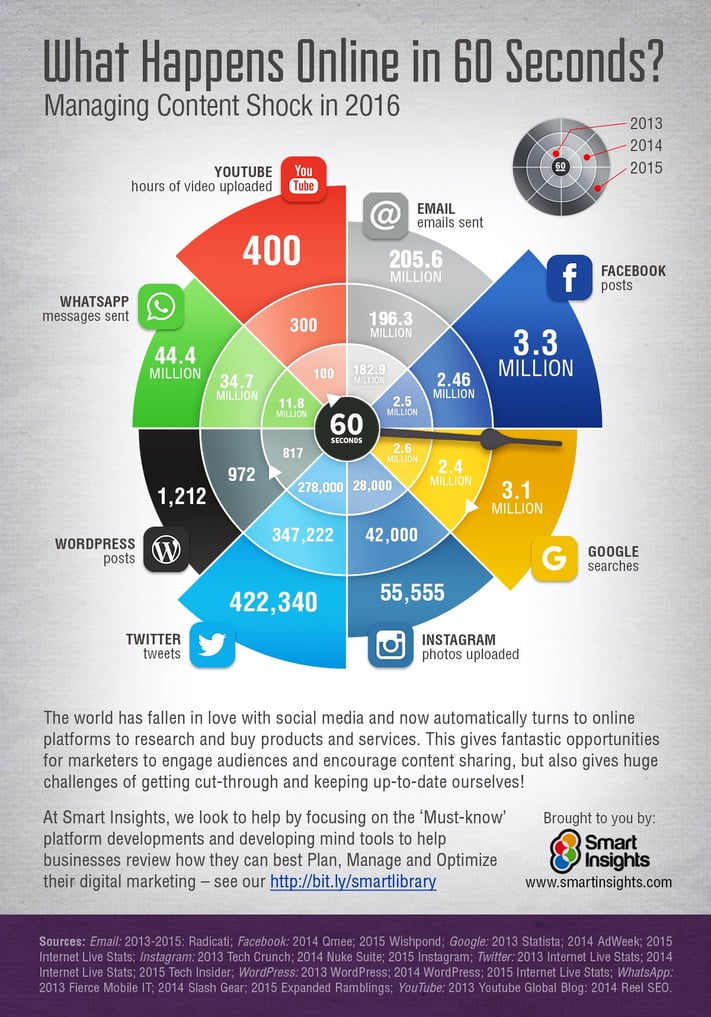 So, you can't escape paid! And paid is not bad. That's what spanned through the entire conference which was an inbound conference. Inbound generally is very much against push and typical advertising. But paid can be inbound too if it's done with that purpose in mind.
Native advertising and sponsored posts can be the amplifier of inbound content. You should make full use of them because as Brian said in his keynote, supply is up but demand has stayed flat which is why there's a lot more competition out there: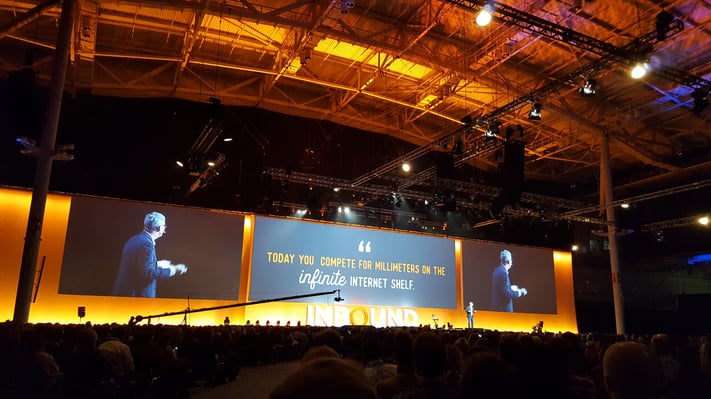 Don't shy away from paid. Use it to your advantage. And especially focus on Facebook sponsored posts because as Gary Vee explained, Facebook is now the sleeper hit - it's not that expensive but as people start jumping on it, it will be. And everyone is on it. So now is the time for you to make use of it.
3. Content Goes Video
Another theme that was visible through a lot of the sessions, including Gary Vee's and Brian and Dharmesh's keynotes, was video content. Why? Because video content spreads; it's the gateway to the sales team to convert and close.
Barely anyone has the time to read massive ebooks anymore. We want to consume quickly. And we want to consume things that catch our attention and deserve our time, things that we find when we want and on the networks we use the most.
Specifically, what you should really focus on is to do Facebook video because as Gary Vee says, it has an enormous ability to generate awareness for you due to the sheer mass of people on it.
Attention today is the main currency - that's what good videos give you.
Brian and Dharmesh's keynote walked through all three themes so I definitely recommend watching it.
Now for the agencies out there, I have a bonus takeaway!
Bonus Learning for Agencies: Go Full-Stack with Sales Enablement
Up until now, the majority of agencies have been focusing on providing typical marketing, web design and comms services to give clients good leads, relying on the client's sales team to close them. For some this has worked, for others it's been a challenge. Actually, for the majority it's been hard to have your agency as the marketing machine but with an outside sales team that has a different pace and understanding of how to close those inbound leads.
Welcome to the full-stack agency: you will now need to provide full sales enablement services to your clients because they want true ROI and money in the bank that you can fully influence with sales closed leads, not just marketing qualified leads.
This means that you now have this huge opportunity to expand your services and retainers into not only offering to generate and nurture leads but also to close them for your clients. This goes beyond the occasional inbound sales workshop and into your daily activity as part of your service level agreement.
So start learning about Sales! There are plenty of resources to help you. For example, get started with the HubSpot Inbound Sales Certification and the Sales Blog. They're both free.
Here's how and why some of our agencies do this already:
If you went to INBOUND16, what were your key learnings?