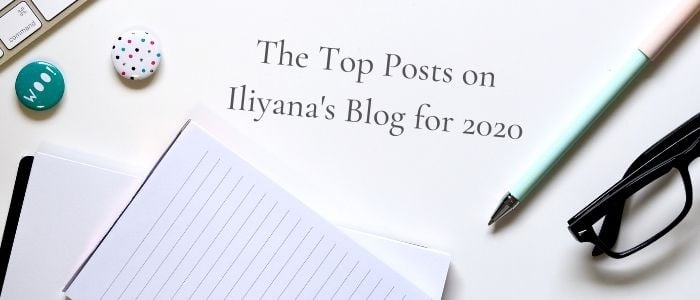 As the new year begins, not only do I reflect on what's happened for me personally and professionally, but also on how this blog has been performing.
I'll have to be honest, 2020 was rather busy for me with a still relatively new job at a new company in a new country, getting pregnant and giving birth, moving to a new city, buying a house and furnishing it.
I didn't neglect the blog but I didn't have as much time for it as I would have wished so I had to move down my publishing schedule from once a week to once every two weeks.
With that in mind, I was curious to see the performance of the blog posts I wrote and published last year and of those from all time.
Let's dive in.
The Top 10 Posts on Iliyana's Blog Published in 2020
The Top 10 Posts on Iliyana's Blog Viewed in 2020
The Top 10 Posts on Iliyana's Blog of All Time
What I am extremely pleased about is seeing two blog posts about project management that have made it into the top 10 for last year and of all time. It's great to see this topic showing up so much in the 2020 top 10 as well.
It's really difficult to start ranking well for a new topic so I consider this an achievement within such a short timeframe. Clearly, there's interest in the topic so I'll continue writing about it.
What I want to focus on next is customer success so let's see when I do this review in a year's time if a blog post on customer success would make it into the top 10. In 2020, the topic was popular with two posts at the very top for the year so that's a good sign.
What do you think? Can I do it?