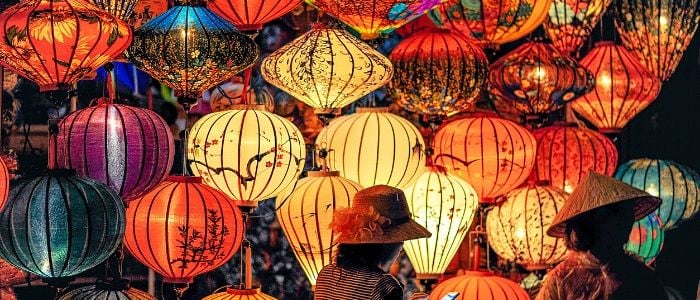 To be a successful project manager, one of the key skills you need to have or need to acquire is stakeholder management. This is yet another of the project management fundamentals.
That's especially important because often you'll be the person responsible for the execution and the success of a project and you'll have a team of people who will be doing the work but they won't report into you directly.
Being able to influence is crucial so that your team can follow your guidance and requirements, but it's also important even before you start your project - you need to be able to get stakeholder commitment so that you can get the resources you need for your project and have the buy-in of key people in the organisation that will support you in case of difficulties because you'll need to have convinced them of the importance of your project.
There are typically five strategies for gaining stakeholder commitment. I learned about them from a paper on PMI written by Bill Richardson.
We'll cover them briefly in a second but what I'll also do is to spend time on looking at how these strategies might have to be adapted based on cultural differences.

I've covered before what effect cultural differences have in business and as a project manager who works in a multicultural setting, you need to be aware of how people from different cultural backgrounds may respond differently to your stakeholder strategies, hence why you often need to adapt your approach to them.
Let's start with the key strategies for gaining stakeholder commitment.
The 5 Key Strategies for Gaining Stakeholder Commitment
Build and promote a personal brand

that clearly communicates what you are known for, stand for and are capable of becoming. This strategy involves a promise of capability, personal character and eagerness to grow.
Connect before you communicate.

This strategy is about paying attention to what other people value and need, along with what you value and need. This strategy is underpinned with a model for social interaction called SCARF (status, certainty, autonomy, relatedness, fairness).
Promote a multiplying, as opposed to diminishing, leadership style.

Diminishers seldom secure commitment, mostly because they do not think they need it. Without commitment, project managers do not have a stakeholder with cognitive thinking abilities operating at peak performance. Multipliers, on the other hand, use mindsets such as attracting talent and debating decisions to empower others and reach commitment.
Pay attention to your thinking. Project managers who recognise the value and impact of being known as a consistently objective person have a powerful personal brand advantage. A common approach to nurturing this critical brand attribute involves a process called curiosity before judgment.
Influence as a process, not an event.

Just as one meeting with an individual stakeholder does not establish a relationship, it takes several positive experiences over time to establish a strong relationship. The process involves connecting to people, mobilising their attention, and then sustaining your influence through reinforcement.
What I really like from the paper is this:
"The glue that binds these five strategies is the concept of earning the right to influence as opposed to assuming that right exists because of your rank, age, knowledge, or intellect. Simply put, compliance is available from anyone. Compliance means that your followers do exactly what is asked and sometimes no more, because they do not feel it is safe to do otherwise. Commitment, on the other hand, has a bigger price or prerequisite - that is, worthy intent. These five strategies build on one another by strengthening the project manager's worthy intent factor, which in turn leads to followers engaging fully in the project's vision and mission, both mentally and emotionally."
Adjusting Influencing Strategies For Different Cultures
The above strategies fit well with the US or similar cultures from Western Europe because they rely on:
high individualism - promoting a personal brand and the implicit belief that each individual can create a significant amount of change.
low uncertainty avoidance or being comfortable with taking risks.
time being seen as essential and linear - efficiency produces desirable outcomes and that people will earn commitment better if they think and act at the same time.
But not all cultures view these dimensions in the same way as the United States or Western Europe.
Let's explore the strategies would work in the context of cultures that are different from the US in power-distance, trusting, scheduling and individualism.
(If these terms are unfamiliar to you, make sure to check out my post about cultural dimensions.)
How to Adjust the Stakeholder Commitment Strategies Based on Culture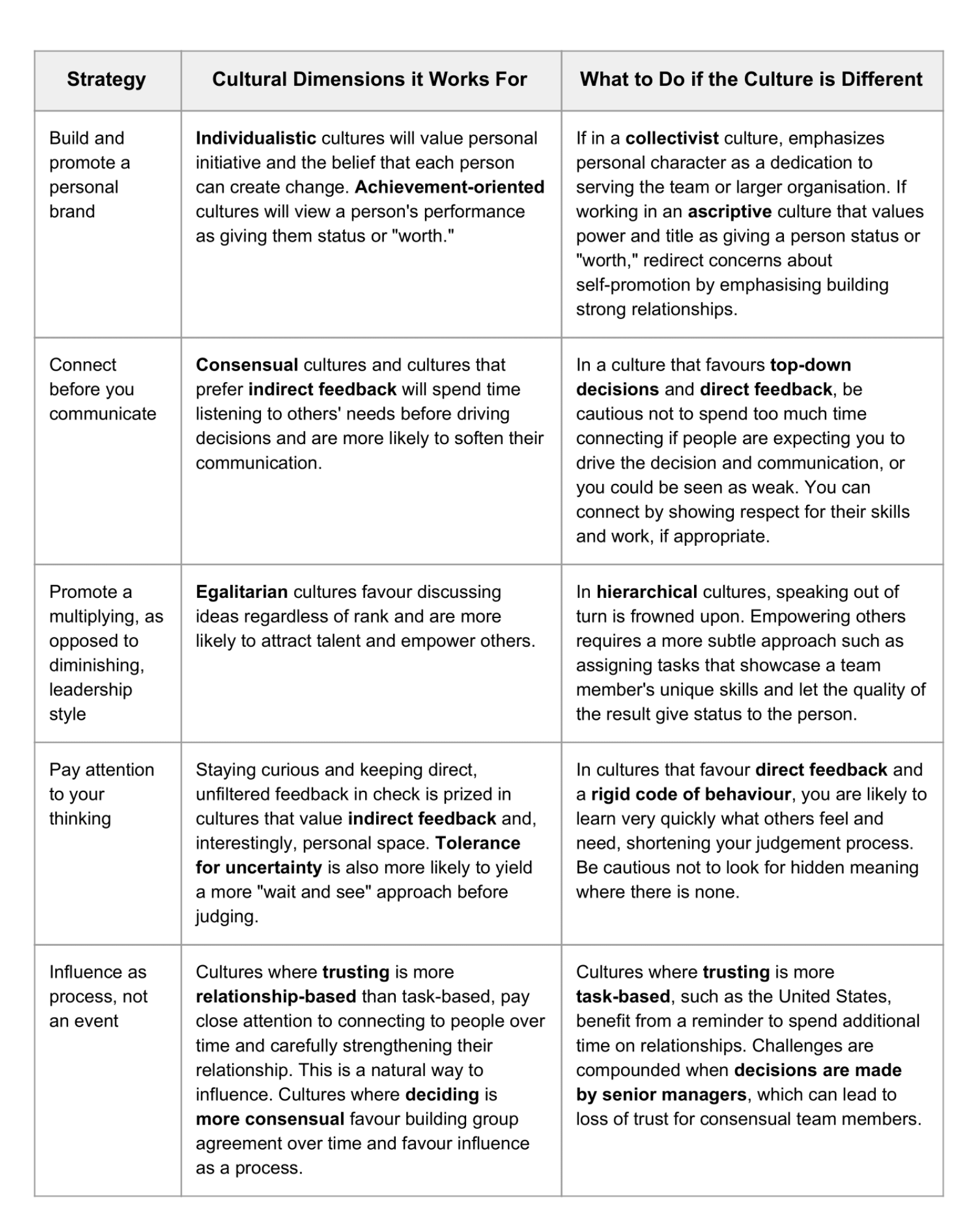 To conclude, as a project manager you need to research and get to know your stakeholders, where they come from and what culture might underpin. Then you'll be able to adjust your stakeholder and influencer strategies and this really is your job if you want your project to be successful.
You can't expect others to change their culture for you, you also can't change yours for them but you can adjust your approach and that's one of the key skills you must develop as a project manager.
How do you gain stakeholder commitment in a multi-cultural setting?