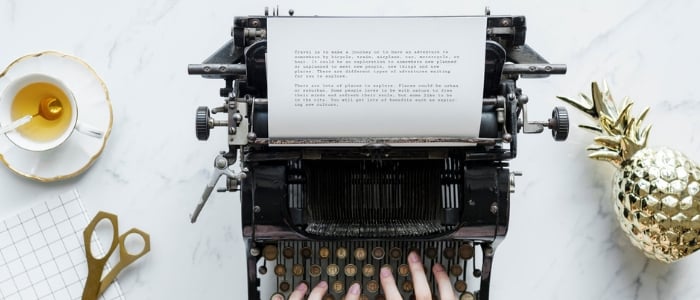 The Christmas holiday is always a good time for reflection.
I think about the past year and what I've done, what I've learned, what I've achieved, where I've travelled (19 international trips and 13 countries visited to be precise), the people I've met, really everything about in my life.
I also think about this blog and how for yet another year (its 7th!), I've managed to keep up with it because it's hard to have a demanding full-time job and then keep maintaining this blog on the side in addition to publishing my first book Inbound PR.
But I'm a firm believer that with persistence and hard work, everything is possible.
As part of my reflection process, I spent some time reviewing the most popular blog posts of 2018 on this blog so that I can better plan my content for 2019 and respond to your needs as my readers.
Below you can find a list of the top posts based on views and at this stage, I want to say thank you to my readers for staying with me, reading my work and engaging with this blog!
I want to wish you all a Merry Christmas and a Happy New Year!
The Most Popular Blog Posts on Iliyana's Blog Written in 2018
The Most Popular Blog Posts on Iliyana's Blog for 2018 Written Anytime
The Most Popular Blog Posts on Iliyana's Blog of All Time
10 Public Relations Dissertation Topics

- 43K views, published February 2015

How to be an Effective Leader [Infographic]

- 34K views, published June 2015

How to Win and Influence People [Infographic]

- 28K views, published October 2014

The 4 Key Emotional Intelligence Capabilities [Infographic] - 26K views, published April 2016
Mastering Emotional Intelligence with 17 Simple Exercises

- 22K views, published December 2016
The Key Trends
It looks like to me that what people find the most when searching online revolves around two key things:
the most popular topic seems to be personal development and specifically where I've read a book on e.g. emotional intelligence and then summarised it

the most popular content format seems to be an infographic that people can easily consume and then share - no wonder then that Pinterest still remains a key traffic driver for me.

Which was your favourite blog post?