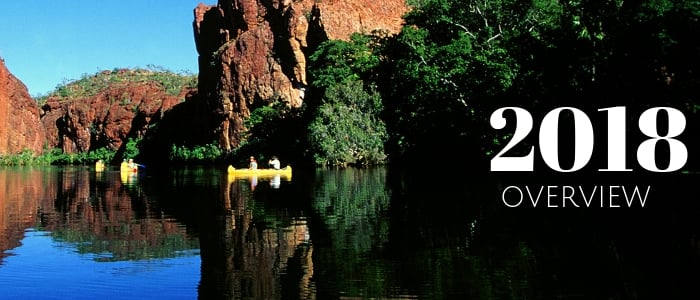 Happy New Year my readers!
I hope 2019 is going to be successful, happy, fruitful, filled with emotions and achievements and the most enriching experiences for all of you!
As I said last week, I tend to reflect a lot when the year ends. Last week we reviewed the top posts on this blog based on views, this week I want to show you the 12 posts that defined 2018 for me.
They explore Inbound PR and the book I published about it this year, internal communication, marketing, leadership and social media.
Below is the selection of my favourite posts per month out of the 51 pieces that I wrote in 2018.
On to a fabulous 2019 and more PR, inbound PR, marketing and business posts!
The 12 Blog Posts of 2018 that Defined Iliyana's Blog
January
Managing Cross-Cultural Communication in a Multinational Company
The impact of cultural differences is often underestimated, however, it's paramount for a multinational company to adjust internal communications to global markets.
February
Getting Started with Inbound PR in 8 Steps [Infographic]
Making Inbound PR happen is a skill and it only requires 8 steps to implement. This easy infographic walks you through them in a super quick way.
March
Making Strategy Happen: Principles for Strategic Internal Communication
A company's strategy represents the vision and broad route to achieving it but it will only succeed if it's properly presented and supported by continuous, effective communication. Here are some of the key principles for strategic internal communication that make strategy happen.

April
How to Build and Foster Relationships with Journalists
As an influencer, I've so far had a terrible experience with PR pros pitching me so here are some core tips on how to build and foster better relationships with journalists to improve your PR efforts.
May
8-Step Framework to Problem-Solving from McKinsey
The McKinsey Mind book covers analysing, presenting and managing problems. I took a ton of kindle notes while reading it and upon reviewing them, I put together an 8-step framework to problem-solving and executing on them that anyone can use right now both within their organization and for clients.
June
Your Inbound PR Methodology & Tool Stack
We live in an inbound world where outbound no longer works. The traditional methods we've been so used to when doing PR are outdated simply because they are outbound. There are two ingredients that you need if you want to make Inbound PR work: a different mindset (a methodology) and a tool stack.
July
Why Inbound PR Could Finally Prove the ROI of PR
Inbound PR presents a methodology for public relations that moves the conversation firmly away from being one about reputation management to being one about the bottom line.
August
10 Behaviours That Make Up a Great Manager [Infographic]
"People leave managers, not companies." But what makes up a great manager that people don't want to leave? Google set out to discover that through a 10-year long research. I summarised the results in this quick infographic with the 10 behaviours that make up a great manager.
September
The Funnel is Dead. Long Live the Flywheel!
In a world where customers main source of info was vendors, you thought of your business like a funnel. In a world where customer's main source of info is other customers, you think of your business like a flywheel that spins at the rate of your customer's delight.
October
Inbound 3.0 and the New Inbound Methodology Explained
Inbound is a method of attracting, engaging, and delighting people to grow a business that provides value and builds trust. As technology shifts, inbound guides a company to do business in a human and helpful way. The inbound methodology has changed from a funnel to a flywheel that spins growth.
November
Successful PR in the 21st century is about using the entire PESO (Paid, Earned, Owned & Shared media) model with an inbound approach that is strategically planned with the numbers in mind allowing you to use analytics and real data to measure success. That's exactly what Inbound PR is about.
December
39+ Social Media Statistics & Trends You Need to Know in 2019
The 2019 Social Media Trends Report from GlobalWebIndex looks in-depth at social media usage around the world and narrows down into specific countries offering insights into most popular platform, usage behaviour, purchase behaviour and more. Here are the key insights from the report.
Which one is your favourite of the above 12 blog post?