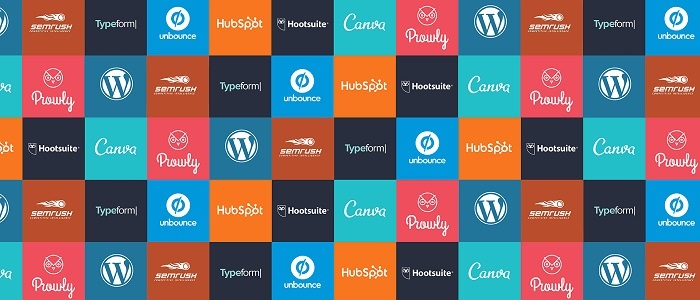 We live in an inbound world where outbound no longer works. The traditional methods we've been so used to when doing PR are outdated simply because they are outbound.
There are two ingredients that you need if you want to make Inbound PR work: a different mindset (a methodology) and a tool stack (technology).
Let's start with methodology.
When I began working on the Inbound PR concept, I felt that it would be helpful to have a visual that could easily explain some of the thought processes underlying the entire notion and the tactics that would make it work.
So I took the inbound marketing methodology and flipped it into its PR version, focusing on the media as the key persona. Let me throw a quick disclaimer here: Inbound PR can work for any stakeholder group: customers, media, employees, etc.
The Inbound PR Methodology
As you can see, the goal to be attained by following this methodology is to shift the media people from being total strangers to us to becoming not just publishers but repeat publishers.
If we think about the buyers, the rationale is pretty much the same: we want to turn them from being people who don't know our brand or products to people who buy from us again and again.
In essence, the methodology comprises four key phases, and each one suggests specific tactics that would work best for each of the phases:
This methodology is the mindset you need to wrap your head around so that you can actually develop an Inbound PR strategy and a plan to implement in order to hit your strategy's goals.
In the digital economy, for these steps to really work at their peak, you need technology that will support you along the way and that will tell you what's working and what's not.
You need the data for the attract, convert, close and delight phase because otherwise you won't be able to make any good decisions and without good decisions you probably won't move very far towards executing on your Inbound PR strategy and plan.
Now, I work at HubSpot so I can fully recommend its paid versions (and its free options) but if you can't afford HubSpot, here's how you can create your own technology tool stack that you'll need to go through all the different phases of the methodology.
The Inbound PR Tool Stack
Here's a list of tools and technology you can use at each of the stages of the Inbound PR methodology.
Attract:
Convert:
Close:
Delight:
With such a stack of tools at hand, you'll make sure that you can execute on the steps of the Inbound PR methodology and track what's working for you vs. what's not.
Inbound PR must be a continuous learning cycle where you constantly improve to achieve better and faster results.
Have you implemented the Inbound PR methodology and used any of these Inbound PR tools?
A version of this post first appeared in Prowly Magazine.
Ready to get to the next level with Inbound PR? Get the Inbound PR book now!