Since the emergence of online and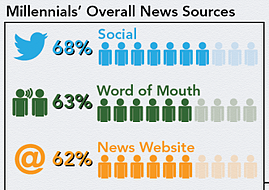 social media there has been a steady decline in the use of traditional media – newspapers, TV, radio. It's no surprise that this 'revolution' has mainly been driven by the younger generation, namely those who have grown up with social – the so called 'digital natives.' These new channels have massively gained in importance and have now become trusted sources for various types of information and news among consumers.
A new research of how Generation Y (or millennials, i.e. those aged 14-30) substantiates exactly this shift in social news sources:
68% of millennials rely on social media for news, only 33% on newspapers;

however, millennials place great importance on the accuracy of information and currently 66% are not confident the news they receive is accurate (so brands transparency is crucial!).
What these figures and the ones below in the infographic show is that there has been a fundamental shift in trust in news sources – social media has surpassed traditional media.
I, as a millennial, fully admit that I only read online. The funny part is though that most of the time I don't even look for news, it finds me, news comes directly to me via my social media channels (mainly through Twitter, Facebook and LinkedIn).
So for those saying that Facebook is dying this is just another proof that it is not and that it remains one of the most relevant online channels for us millennials.
Others will tell you that traditional media is dying. Considering the above numbers it certainly is becoming less relevant. What do you think?
How do you follow the news?
(Click on the infographic for a larger view)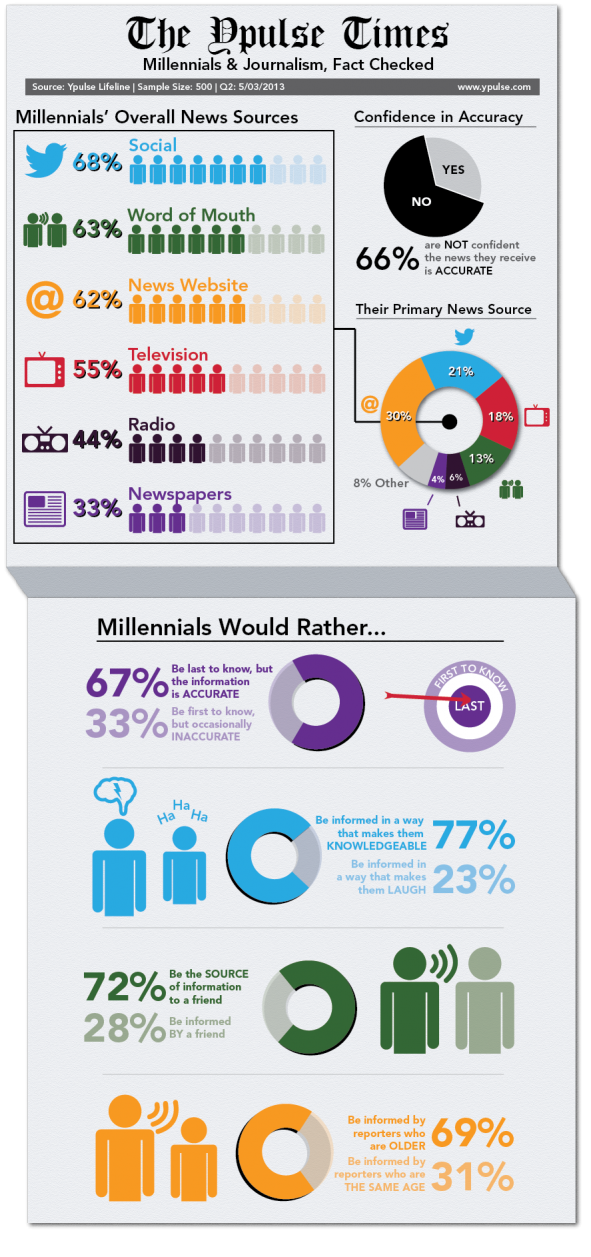 Infographic by Youth Pulse