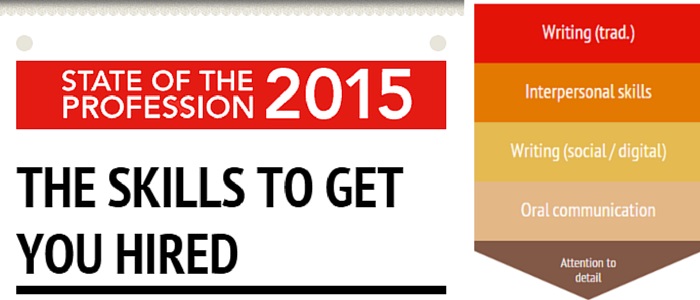 Last week, the CIPR published the results of its annual State of the PR Profession survey. I must admit, the results are frankly sad: from a clear inequality pay gap of £8,483 in favour of men that is purely based on gender, not service, seniority, parenthood, or a higher prevalence of part-time work amongst women, to 51% of senior managers in PR saying that they are "extremely stressed" or "very stressed" in their roles.
Steven Waddington wrote a terrific post about these and the other eight "area of pain in public relations". I encourage you to read it, however what I want to focus on today are the findings and key learnings PR students should take into consideration to help them prepare for their next journey – getting their first PR job after graduation and excelling as a PR professional.
I would imagine that reading through the survey results, you are probably asking yourself: Why do I even want to work in PR?
And rightly so… Yes, the industry is indeed facing some serious issues. Yes, it may not be easy to solve them. And yes, you've chosen a challenging career, but you have a role to play too, because you the ones who will be shaping the future of the industry. Isn't making an impact better than just having a job?
So my advice would be, start early. Start developing the necessary skills and working on the following three things while you are still at university in order to make that impact and shape the future of the PR industry.
3 Things to Do to Become the PR Pro of the Future:
Develop your digital and social media skills
Even though media relations and traditional PR skills are still considered by 64% the key competences when hiring PR people, digital, social and technical PR skills such as SEO, HTML or coding will be more and more in demand, especially for junior roles. It's a massive skill deficit that is considered a threat to the industry.
Social media and digital is something that you are not as extensively covering at university as you are media relations. I admit I didn't study PR, but even my marketing courses barely touched on social media; everything I know about it, I've learned on my own. I developed my social media expertise by actively wanting it, by reading, by writing, by researching, by blogging.
So start doing it too. I can't even tell you how much you get to learn by researching and writing a thorough piece for your blog. And by doing it consistently you get to stay up-to-date because social media is moving fast, which is one of the reasons why there's still such a lack in skills in this area among PR professionals – they can't keep up. But if you learn to do so, you'll be way ahead.
Never stop learning: continuous professional development matters
You're probably thinking now, "I just graduated, I don't want to study and take exams again." That's not the right attitude if you want to be a successful professional. The moment you stop learning, your career progression will stop too.
Unfortunately, not many see it that way. I guess they are not willing to make a change – more than half (52%) of the survey respondents don't hold a professional qualification and are not even bothered to evidence that they are improving their skills and knowledge through continuous professional development, as Stuart Bruce says.
Don't be one in the sea of unqualified many, stand out! You and only you are responsible for your career advancement.
Get some work experience early
You've heard that one too – experience is key, it's required even for graduate roles: 79% of PR professionals believe "experience in a PR role" is a professional's most valuable asset. You're probably wondering now, "well, I just spent the last three years at university, writing papers and studying for exams, when was I supposed to gather some experience?" Simple: during summer holidays, part-time, for projects, volunteering, internships.
The options are many, you only have to want it.
Wondering if PR is the right career for you? Find out with the PR profile career fit test!