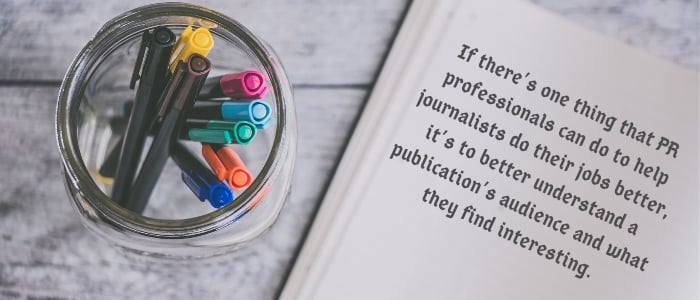 75% of journalists say less than 25% of the pitches they get are relevant.
To me, this is one of the key stats from Cision's 10th annual State of the Media Report that was just published.
They surveyed ca. 2,000 journalists from around the world to discover trends around the industry.
With the massive spread of fake news and the decreasing trust in the media where half of the population doesn't trust the media, journalism in 2019 seems to be facing quite a few challenges.
For the industry, building trust is becoming its business model where for 51% of publications ensuring accuracy has become more important than revenue (34%).
This is important for PR pros as well because it means that stories and pitches will be heavily vetted.
The research identified 5 key trends for journalism in 2019 that a PR pro must be aware of and many of them align with and speak of the need for the Inbound PR approach.
5 Key Trends for Journalism in 2019
Journalists are making more data-driven decisions around the content they publish.
Social media is becoming a more challenging and complex partner for publishers.
Facing a lack of resources, journalists are overwhelmed and overworked.
Journalists believe the public's lack of trust in the media might be on the decline.
PR outreach needs to be more relevant and targeted to stand out.
The first one is particularly important because it suggests how journalists are moving towards data-driven storytelling and rely on analytics.
In fact, 43% of journalists globally reported their organisation's primary measure of success for their content is readership or viewers. Journalists measure total views or readership, engagement metrics and revenue attribution.
For PR pros, this means that not only do you need to understand and get the know the journalist you want to work with but also their readers.
Essentially, you need to become an inbound machine that brings the publication traffic through the stories you're pitching.
Pitching Needs to Improve
Pitching is not dead but needs to be done in a better way like inbound media relations.
And journalists want that, they need it because they're strapped for resources and time so they consider PR a partner.
But only 27% of journalists say that their relationship with PR pros has become more valuable.
To be a good partner, it's important for PR professionals to provide trustworthy, relevant and useful content.
The main instrument remains the press release but in today's world PR pros need to get a bit more creative and helpful especially when it comes to visual materials which is why I believe a newsroom packed with all imagery a journalists might need is so helpful and is one of the key 16 items a newsroom needs that I list in my book Inbound PR.
The Type of Content Journalists Need from PR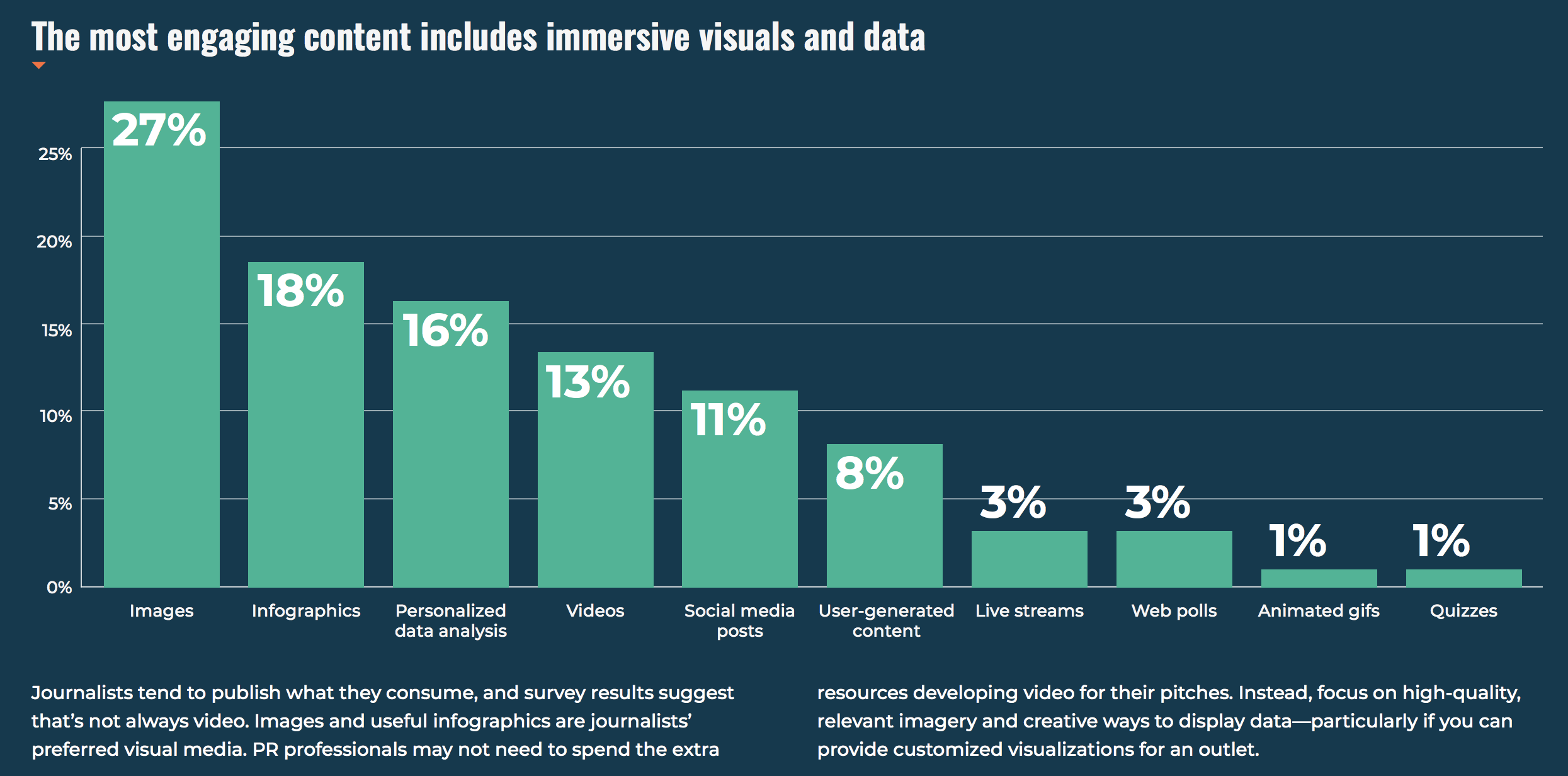 The bigger issue for journalists in their working relationship with PR, however, is the relevancy of the content they receive.
Here's what the study says:
If the press release is king, relevance is the kingdom. While journalists face a shortage of resources, they don't face a scarcity of leads. Unfortunately for journalists, the vast majority of pitches they receive are irrelevant. In fact, 75% of journalists say fewer than a quarter of the pitches they receive are relevant or useful... This year, survey results suggest that PR pros overlook, ignore, or simply do not understand the target audience of the journalist they're contacting. If there's one thing that PR professionals can do to help journalists do their jobs better, it's to better understand a publication's audience and what they find interesting.
Again, PR people really need to spend time getting to know the journalists, the publication and the readership to be able to pitch stories that are truly relevant.
Inbound PR is All About the Audience
This is probably the key learning from my Inbound PR book that has a whole chapter just on defining your buyer and media personas, how to do that research and how important it is if you want to have a successful relationship with the media. And this chapter is one of the first steps you need to take to move towards an inbound approach with PR.
And journalists are asking for it:
Today's media environment is fragmented, crowded and noisy; it's more important than ever to write for the end consumer. Content should be tailored for target audiences. 65% of journalists would rather receive customized press releases, than one mass-audience release. Delivering more relevant pitches has an outsized impact. As one respondent said, "If you haven't taken a few minutes to understand what our publication covers, I'm less likely to open your next email."
The whole inbound model is built around the persona - the ideal audience you're trying to reach. Inbound teaches PR professionals to be more relevant and create remarkable content that truly reaches the audience.
The findings of this survey only strengthen the need for Inbound PR.