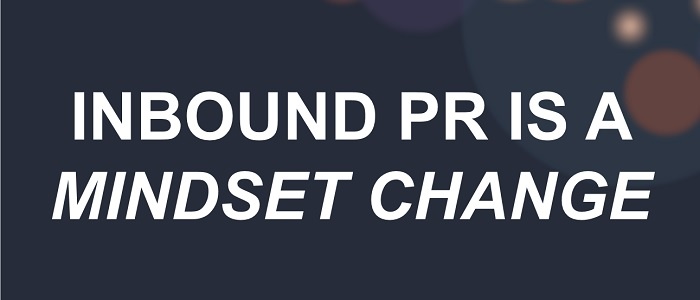 Inbound PR will be two years old next month.
When I started working on the concept, I didn't think I'd get it as far as featuring it in a book chapter for #FuturePRoof or introducing it at INBOUND16 – the largest inbound conference in the world with over 19,000 attendees.
But the number of mentions, tweets, shares and comments about the concept over the past months really lead me to believe that there is a need for it.
Inbound PR focuses on what PR does best – content – and turns it into a powerful machine that drives true bottom line results that can be measured. By doing so, Inbound PR alleviates PR's biggest challenge – measurement.
It's a simple concept and a methodology but in its very essence, Inbound PR is a mindset change. It requires PR people to change the way they think about the work that they do, the value that they provide and how they actually do it. It requires a lot of learning and eye-opening understanding of the wider business, marketing and sales disciplines. Otherwise, it won't be fit for the future.
This aim of this blog is exactly that – to facilitate learning and drive change.
I didn't develop the concept for myself. I did it because I spent three years in the industry and even after I left, it would still pain me to see how much more there needs to be done for it to catch up with what's happening in the new digital economy.
I've shared with you the full transcript of my INBOUND16 talk about Why Inbound PR is the Future of PR. Today, I want to share with you the recording of it. We are visual creatures so we perceive and remember things better when they're presented to us in different format than text.
So the purpose of the video is learning. I hope you enjoy it!
Why Inbound PR is the Future of PR? #INBOUND16 Video
What do you think about the Inbound PR concept?