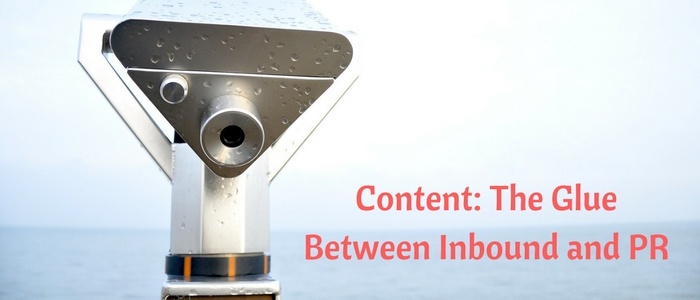 When I started working on the Inbound PR concept, my initial thought was that PR pros are really great at content creation and storytelling but they were pretty bad at measurement. I remember that from my days working in the industry.
On the other hand, inbound marketing people are well versed in data and numbers - this is what I saw from working with hundreds of agencies as a consultant at HubSpot.
Then I decided to dig into the two disciplines.
What's Public Relations?
As per definition, public relations is the strategic communication process that builds mutually beneficial relationships between an organisation and its publics. This comes from the Public Relations Society of America (PRSA) which is the leading PR organisation in the world.
The Chartered Institute of Public Relations (CIPR) in the UK – the other leading PR body – argues that:
"Public relations is about reputation - the result of what you do, what you say and what others say about you. Public relations is the discipline which looks after reputation, with the aim of earning understanding and support and influencing opinion and behaviour. It is the planned and sustained effort to establish and maintain goodwill and mutual understanding between an organisation and its publics."
As you can see from the definitions, PR is all about reputation and engaging in meaningful relationships with various publics.
For the majority of its existence dating back to the beginning of the 20th century, PR has mainly been concerned with media relations, events, reputation, crisis management and investor relations. In fact, for a very long time, public relations and media relations have been considered synonymous where PR people write press releases and send them to journalists who then use those press releases to write stories for their publications – newspapers, magazines, TV, radio etc.
Many still think so today, actually, which is what has been driving PR's reputation.
But with the emergence of digital and the mass adoption of new technology, this understanding is outdated because PR is not just media relations and it shouldn't be just media relations. With social and online ruling our worlds, the need for an intermediary – the media – to spread the information has diminished. PR can now engage directly with customers, prospects, investors, and any stakeholder group using online channels.
PR today still deals with the media, but with any type of media - earned, owned, shared or paid - not just journalists and TV or radio.
Digital is the reason why the arsenal of PR activities has increased enormously. Media relations can simply be one of those activities. As Gini Dietrich explains, PR people are now responsible for generating leads, nurturing them and helping sales close them by making use of content marketing (ebooks, whitepapers, videos, podcasts, blog posts), email marketing, social media, SEO, blogger relations, online reputation management, crisis communications and more.
There's one key thing that we need to understand about digital.
The way we make decisions and buy things has fundamentally changed. We used to rely on direct sales and direct mail, or on TV, press and magazine ads. We couldn't do much research, we didn't need much convincing as the array of choice for products and services wasn't that intense.
But we are a lot more sophisticated now, we do our research online, we check recommendations on social, we read and get information, we compare vendors and products, we barely speak to sales reps. We do all that on our own. We make decisions based on the content we find on our own.
We don't like when someone interrupts that process (like ads – we skip them). But we like to be engaged, enticed, and drawn into something interesting.
That's what inbound is all about. It's about attracting people with the right content.
What's Inbound Marketing?
In its essence inbound is about getting found. It's about creating remarkable content and sharing it with the world so that people can find it and come to you, instead of you having to find and chase them.
As HubSpot puts it, the inbound methodology is "the best way to turn strangers into customers and promoters of your business". It is more scalable, efficient and cost-effective than traditional outbound techniques.
The inbound methodology is based on four key actions that help turn strangers into promoters of the business:
Attract strangers into visitors.
Convert visitors into leads.
Close leads into customers.
Delight customers into promoters.
For each of those actions, inbound marketing relies on specific channels, tools and techniques to guide strangers through the different stages of the methodology. It uses blogs, ebooks, whitepapers, videos, SEO, webinars and social throughout the phases.
If you've been paying close attention so far, you should have figured out that there's one thing that drives each discipline– content. Remarkable content is, in fact, the very key ingredient of each practice. It's also the glue between the two.
Let's break this down.
How PR and Inbound Come Together
We've said that PR is all about reputation and engaging in meaningful relationships with various publics.
In today's society driven by digital, that engagement predominantly happens online. The only way to drive it is through content.
Content is something that PR people do better than anyone in the creative industry – marketers, advertisers, web or digital experts. PR pros are natural storyteller – writing and content for a particular audience is what they do day in and day out, it's what they learn when they go to college. Audience-driven and high-quality – that's the type of content that engages, that's enticing, that converts on your landing pages.
On the other hand, marketers and other digital people tend to struggle with content, it's a challenge because their specialty is the data rather than the content creation. They think with numbers in mind.
As a consultant at HubSpot, I've worked with over 200 hundred agencies from various backgrounds and I've seen this first-hand. PR and comms pro have no problem creating regular and consistent content; every other agency professional does.
That was the first realisation I made when I started thinking about Inbound PR.
Then I decided to look at the four types of media that we have today – Earned, Shared, Owned and Paid.
When we think back again about PR being just media relations, we can see that this hasn't gone away. That falls under earned media – we are still earning coverage with good stories.
We also have shared media which is all about social media and channels that we all use and that have become extremely important in our personal and professional lives – Facebook, Twitter, LinkedIn, Instagram etc.
Then we have paid which is gaining in importance because we live in an information overload era so when we use native advertising or social sponsored posts we ensure that our message truly reaches our intended audience. Today, without paid your message are pretty much dead.
And then we have owned media. Owned media has become hugely, hugely important over the last decade with the emergence of blogs and generally with the digital boom where it's necessary that as a business you have a website and a presence with your own content online. That's inbound.
When we look at all of those, it's content that's at the centre of them. Relevant content designed for a particular audience or a particular media type. It's at the centre of PR and it's at the centre of inbound marketing.
Inbound marketers convert leads to give to sales through content. Without it, they simply can't follow the inbound methodology. They cannot attract strangers into website visitors, they cannot turn these visitors into leads that can be nurtured and closed as customers, nor can they delight existing customers to become promoters of the business.
Just as Paid, Earned, Shared and Owned need content throughout, so do Attract, Convert, Close and Delight.
Content and the Birth of Inbound PR
In fact, Inbound PR itself came through content.
In the spring of 2015, I started experimenting with the concept.
This blog turned five on 1 January 2017. It took me three years to gain a big audience and reach traffic of about 10,000 visits per month with 30-40% conversion on my landing pages.
Blogging is my thought process, it's my way of experimenting and learning. So I started researching and writing about this idea of Inbound PR. And people were interested. People were sharing and commenting how it all makes sense. So I continued working on this concept.
The moment when it hit me that Inbound PR has become a thing was when Sarah Hall – a PR practitioner from the UK – reached out to me to ask me to contribute a chapter on Inbound PR for the first edition of FuturePRoof last autumn. FuturePRoof is a crowdsourced book with the essays of over 30 global PR pros with the goal to increase awareness of how PR needs to reinvent itself and should be seen as a management discipline.
The moment when it hit me that I really need to write a book about Inbound PR (it's in the working now) was my talk at INBOUND16 – the biggest inbound conference in the world with over 19,000 visitors. Speaking in front of 300 people about Inbound PR and seeing the positive feedback afterward and the array of questions and people wanting to learn how to do it was the ultimate realisation that there's a need for Inbound PR.
This is how Inbound PR was born. Out of the realisation that it only makes sense to combine PR's biggest strength – content – and alleviate its biggest challenge – measurement – through inbound and creating content about it through blog posts, slideshares, book chapters and talks around the world. It came about through a lot of research and writing and it ultimately serves the belief that digital is about connecting with people through content.
It's been content about Inbound PR - blog posts, guest blog posts Medium and LinkedIn posts, a lot of social, book chapters, speaking at events, ebooks on landing pages, email newsletters - that's glued both PR and inbound marketing and created a new concept.
How are you combining inbound marketing and PR?
Want to learn more about Inbound PR? Get your free Inbound PR Starter Guide!