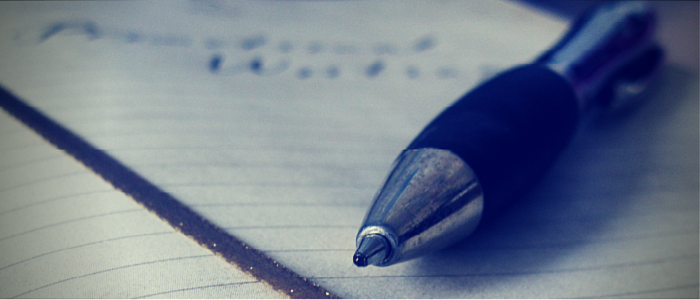 PR is on the rise! With the ever growing importance of social media, storytelling and influencer relations for business, the public relations industry has a bright future.
So here's my advice to all PR, communications, marketing or business students who are wondering what dissertation topic to choose: Write a dissertation about public relations.
Why write a dissertation about PR
It's been over two years since I wrote my dissertation about PR and social media. However, my reserch findings are still relevant today. What's more, publishing the results on this blog and creating a summary in the form of an infographic has driven tremendous interest from other students and professionals as well as some great endorsements. This has allowed me to make a name for myself and even build my own brand, especially after my PR dissertation was published as a book.
One of the smartest things I've seen this year @iliyanastareva. A student dissertation summarised in an infographic. http://t.co/ryu7zMFo

— Richard Bailey (@behindthespin) November 23, 2012
But probably the most important aspect of why writing a PR dissertation was such a good choice is how it landed me my first PR internship and then my first full-time job before even having graduated.
Writing a PR dissertation requires serious research that includes both a lot of reading, but also practical investigation such as surveys and interviews. This, on the other hand, means that you would be able to learn a lot about the industry and the practice and even make some great contacts that could guide you later on with your career.
How a dissertation about PR can add value
Writing a public relations dissertation wouldn't just benefit you, but the whole industry.
Consider how much has changed over the past few years. Or better yet, think about every new social network or communications hype that arises each day. The different disciplines – marketing, advertising, SEO, PR – are blurring too. The array of tools and mediums available is never-ending. The requirement to adapt and be flexible is a daily occurrence for PR practitioners.
To be able to stay relevant and up-to-date, constant learning and the acquisition of new knowledge and skills is a must for any aspiring or experienced PR professional. And that only happens by reading industry reports, study findings, magazines and blogs, attending seminars and conferences, and then by practicing what one has learned from all these activities.
Most importantly, keeping up is challenging not just for professionals, but also for industry bodies to perform research. You might be surprised, but there's not a ton of literature available when it comes to PR and the latest developments from the digital area (here I mean textbooks and research papers).
Your PR dissertation findings could so be beneficial for the entire industry, as it would be very current, needed and not much researched.
Six benefits of writing a dissertation about PR
In summary, here are the main reasons why you should write a dissertation about public relations:
Massive research potential as the world of communications is changing rapidly
Significant elevancy as PR's importance for business is on the rise
Existing demand for always new research
Great way of acquiring industry knowledge and building personal expertise
Tremendous opportunity to meet PR professionals and network
Head start with your PR career
Are you considering writing a dissertation about PR?
Find out how I can help you here: