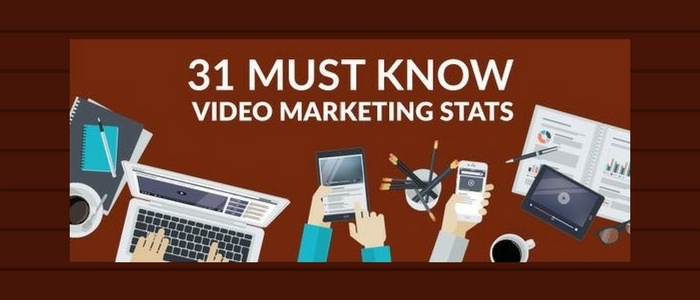 Did you know that after watching a video, 64% of viewers are more likely to make a purchase?
No wonder then that video has become a favourite content format for consumers and professionals alike. It's much easier and more enjoyable to consume than text or some images and it certainly keeps the attention for longer (when done right).
Read any article about 2018 trends in marketing or communications (like this one) and you'll see video in there. Video can not only help you increase awareness about your brand, but also drive a ton of conversions and leads to your business.
Every minute, 300 hours of video are being uploaded on YouTube. With that rate, within a year video will account for 70% of all Internet traffic.
I've long said that visual content is king, however, only a few years later I think I need to rephrase that to video content is king.
If you are still not convinced that you need to include video in your marketing, take a look at the stats in the below infographic from Hyperfine Media.
31 Must-Know Video Marketing Facts

Do you use video in your marketing? What results are you seeing?