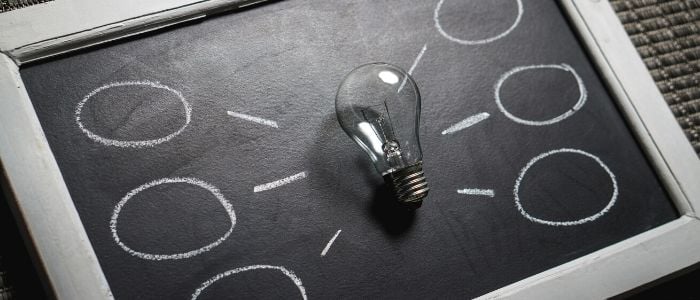 When you're trying to introduce Customer Success (or Customer Experience) in your organisation, you're obviously going to need a team.
That team doesn't just consist of leadership people who will set up the vision and plan for the Customer Success organisation but you also need those who will take care of your customers, most often called Customer Success Managers (CSMs) - also called Client Success Managers or Customer Success Executives (CSEs).
I've never held any of these titles exactly but I've spent a good few years working in similar roles albeit through partners (that's another topic we'll cover later) or directly taking care of customers when I was working in PR and digital agencies which is the same as if you're working in Customer Success in SaaS. But I've learned a lot about Customer Success over the years both by doing the job and by operationally executing on programs to enable Customer Success teams to do their jobs better.
So from everything that I've experienced, I want to cover the key things CSMs need to be effective in their day-to-day. If you manage a CSM organisation, consider these especially if you're just setting it up.
3 Things Customer Success Managers Need to Be Effective
#1. Organisational Buy-in (especially Alignment with Sales)
The most important thing CSMs need is the buy-in and support from the rest of the organisation.
As you're setting up the Customer Success practice you - and by you I mean the leader of that team - need to ensure that your company understands why Customer Success exists, what its purpose is and how your team will help the rest of the organisation and each team.
This requires a series of stakeholder management meetings and talks. Often you need to repeat the same message again and again until it sticks but it's crucial because otherwise your CSMs will just face internal blockers and won't be able to be effective.
They shouldn't be explaining their role again and again internally trying to build rapport, they need to have been given that headstart as they don't have the direct authority to make others do things. They can influence, yes, but that takes time so you need to open the doors for your CSMs.
Especially with sales people. Sales teams have tough targets and don't need someone else coming in and trying to take up their time. That's why they need to understand how the CSM will not only help the customer, but also the sales people themselves - often the CSM teams will save sales time (which is precious in Sales), will help bring upsell and upgrade opportunities and more. Sales need to know how to best collaborate with Customer Success and work truly work as a joint account team to help the customer grow and succeed.
#2. Clear Expectations, Success Criteria and Metrics
CSMs not only need to know why they're doing what they're doing but also what success means to them - when have they done a good job.
That's what you as a leader need to define well and communicate to your team so that everyone is clear on what's expected and also not expected out of them.
In any role, people want to feel like they're making an impact, they want to know that they're doing things right. They also need to stay focused as the CSM role can expand more and more unless you're clear on how you can make the biggest impact and what your goals are.
This is why you need to set up success criteria and metrics for the CSM team that they can track themselves and which will motivate them to do well. These can be monthly or quarterly, they can include software-specific metrics around product usage for customers or can also be more subjective such as reference cases and success stories. But as a leader you need to define what your team should be aspiring to so they have clear guidance and are able to see themselves how they're doing.
#3. Processes and Tools
To be able to hit their goals, CSMs will need tools that help them do the work fast and effectively, reducing manual tracking and writing down which can be painful and difficult to follow up with. There's plenty of software for Customer Success teams out there that you can use or you can build your own.
Also, processes are key when it comes to effectiveness. When CSMs are clear on the expectations and what their job entails, they need some guidance on how to actually do it. This role is very process-driven so you need to think about how exactly do CSMs onboard on new customers, how do they manage regular customer meetings (as well as internal meetings), how do they hold QBRs with customers, how do they track their customer interactions, etc. etc.
It's a lot there and there's nothing better than creating written playbooks for each of these activities that explain all the steps a CSM needs to know to prepare, execute and follow up on the activity. This will also ensure consistency within your team and help new hires onboard faster.
Of course, there's a lot more to the CSM job but to me, these are the three foundational areas that you need to put effort into to make your CSM organisation effective.

What do you think - what do CSMs need to be effective?