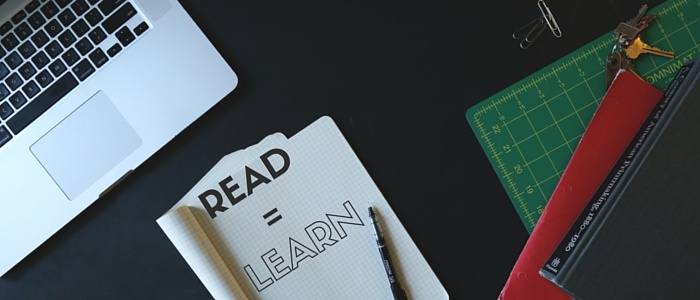 Turns out I'm not really normal. Let me ask you something: What do you usually do on a Saturday or Sunday morning? Rest, have breakfast, chat with your loved ones, prepare to spend the day somewhere nice or travel? Can't say if that's good or not, but my usual Saturday or Sunday morning doesn't look like that.
I love waking up early on a Saturday morning, making myself a nice cup of coffee, snuggling on my sofa in my blanket with my laptop in my lap and catching up on all the reading that I've missed during the work week. That's the perfect rest for me. And the additional perk – I learn that way.
Over the years, I've garnered a pretty long list of blogs and magazines that I religiously follow. And my little tradition on a Saturday morning is to open up my feedly – where I have all the RSS subscriptions of those blogs and magazines – and go over about 200 articles.
Reading inspires me and feeds my inner need to always learn.
Going over my feedly gives me energy for the rest of the day and the following week as well as new ideas – whether for blog posts that I could write or for advice, tips and new things (e.g. the 'new kids on the block' like blab.im) that I could implement at work or show my customers. To quote Jack and Suzy Welch in "The Real-life MBA", this is my "learn-it-today, apply-it-tomorrow technique".
And because a few people have already asked me a couple of times "What do you read? Tell me some blogs I should read too", I decided to share with you my weekly 23 – the blogs and magazines I have in my feedly list that I go through on Saturday or Sunday mornings (divided by the main topics).
I encourage you to share your must-reads in the comments below, too. Spreading the knowledge is just as important as individual learning.
My Weekly 23 – What I Read and How I Learn:
Agency business
Digital and the future of business
Public Relations
Inbound Marketing
Social media, comms and PR news
Sustainability
Work-life integration
What do you read and how do you learn?