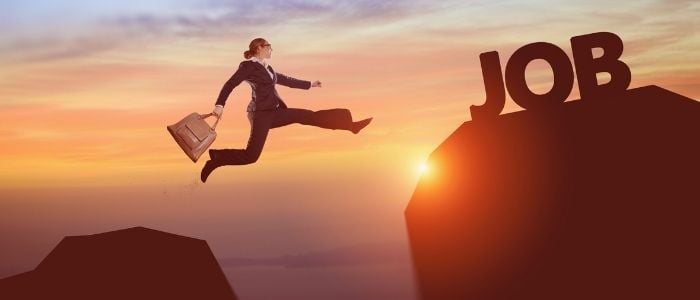 I returned from maternity leave about two weeks ago and stepped into a new role as a Program Manager in the Chief of Staff office for CX EMEAR at Cisco.
It's an exciting move for me and so far it's been super interesting. Lots to do, lots of new people to work with, lots of opportunities to make an impact.
Since I started my career, I've held about 10 different positions and switched four industries - I began in PR, moved into Marketing, then Customer Success, then Project and Program Management. I've worked in agencies, SaaS and IT companies.
So it's safe to say that I've had experience switching roles and industries.
At this stage, I think I've figured out how to make it work so I want to share with you some tips on how you can approach stepping into a new role.
Top 7 Tips for Stepping Into a New Role
#1. Understand your role and responsibilities
You should have an idea what you will be doing after interviewing for the new position so now is the time to talk to your new manager and dig into the details. Make sure you know what your focus is going to be and what you're not going to be doing too. Ask for guidance or clarification if you there's something that's not clear to you. That way you can jump right into doing what's expected.
#2. Meet your key stakeholders
You need to get to know your stakeholders well. Work with your manager to create a list of people (team members, leaders, customers, partners etc.) you should meet and prioritise who to meet first, second etc. Then schedule those meetings, introduce yourself, your role and responsibilities, ask the same out of the other person and understand how you can best work together moving forward. Doing this before you have to collaborate with this person on a project or certain activity will make it much easier for when you do have to work together because you will already know each other.
#3. Ask questions - not just to understand, but to challenge
Whoever you speak to in your first few days and weeks, make sure to ask a lot of questions. Listen carefully too as this will allow you to learn how to better perform your job. Be interested and be curious. Don't be scared to challenge the status quo through your questions. That's the best way to start contributing and to share your voice. You were hired for your abilities and ideas so don't be afraid to raise them.
#4. Find quick ways to add value ASAP
Similarly to the above point, listen to what challenges people have and if you have ideas on how to solve them or simplify certain areas or processes, go for it. Try it out or share your thoughts, don't wait, just do it so you can make a quick impact as soon as possible. This doesn't need to be anything major, but rather a small improvement or action that can help any of your stakeholders or the team.
#5. Try and experiment
The beginning of a new role is always a good opportunity to try some things out that may not be directly in your scope of responsibilities, mainly because you still have the time. This, though, allows you to see if there are other areas where you could contribute or areas that you now know you wouldn't want to focus on.
#6. Decide what to say no to
Having now understood what you are supposed to do and what not as well as experimented a bit, learn to say no to things that will come your way but are out of your scope. As the new person, people will want to 'eat you up' and have you help them with a bunch of things so be careful where you spend your time.
#7. Make a 30-60-90 day plan
Write the above down in a plan that can be just for you or you can share it with your manager. This way you can track how you're doing in your first few weeks and ensure you don't forget important things. I typically like to include a list of people I need to meet based on priority, trainings I may need to complete, projects or activities that I want to take over and be self-sufficient with or things that I want to achieve in those first few weeks. Another idea would be to create this plan when you're interviewing. That way, you'll have it done and dusted for when you start and it would certainly make you stand out during the interview process.
That's it. These are my quick tips on how you can start a new position successfully.
What are your top tips for stepping into a new role?