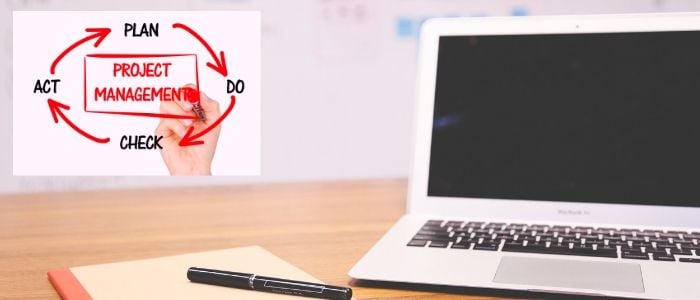 Everyone is a project manager. Even if your job title or job description doesn't contain 'project management', you still manage projects in your professional and personal lives all the time.
Think about it: planning your next trip or your wedding is very much a project so is the launch of a new product or a service or simply the process of planning and executing the next meeting you have to run.
So what is a project?
A project is a certain outcome or a task that is timebound and has an end game to it - something you're aiming to achieve.
I've been running projects my entire life - moving to Germany, UK and then Ireland were all projects so were my dissertations about PR and social media for sustainability as well as all beauty blogger campaigns I run when I was working in my previous PR agency and now so are the multiple things that I do in my current Program Management job that by definition is all about managing multiple global projects at the same time.
It took me a while to figure out how to excel as a program manager without formal project management education. If you've never run a project at work, it's helpful to start with an understanding of what project management is in the first place and what are the key methodologies that will help you make a decision on how to run your project.
This week, I'm doing the official project management course with the PMI in Ireland so that I can get my Project Management Professional certification and I was catching up with some of the project management blogs that I follow when I stumbled upon a cool, animated infographic explaining the different project management methodologies.
Let's take a look at them.
Note: some of these methodologies are simply variations of other methodologies and that's fine. It's up to you to decide which version suits your project and your organisation best.
The 7 Project Management Methodologies
Agile Project Management

Scrum Project Management

Kanban Project Management

Lean Project Management

Waterfall Project Management

Six Sigma Project Management

PRINCE2 Project Management
Take a look at the full infographic for details on each methodology and what they are best suited for:
The 7 Project Management Methodologies [Infograpchic]

Which project management methodology do you use the most?