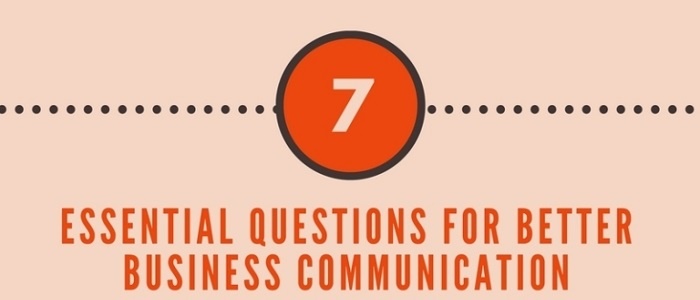 I recently finished listening to The Coaching Habit: Say Yes, Ask More & Change the Way You Lead Forever by Michael Bungay Stanier. (It's funny to say "listening" instead of "reading" but hey, in our busy lives we optimise everything and so when I walk to work, I often listen to books. Thanks, Audible!)
The book was written for managers to help them be better leaders, communicate more effectively with team members, provide better support and coaching and so have more impact. Achieving this comes down to seven key questions that the author identifies as the essence of leading.
I believe, though, that these seven questions can be an effective technique in any business relationship that requires communication.
When speaking to customers (especially over the phone or Zoom or skype), these seven questions can help you get to the bottom of what the problem really is and how you can help. The same applies to consulting. I've always said that the best form of consulting is question-asking. This formula gives you those questions to allow you to guide the conversation and have your client come to same conclusion you have just advised them on, but this way they would come to it on their own (by answering your questions) and so fully committed, they would execute.
Looking at internal communications, issues in the way organisations run often arise because of miscommunication, especially when you work in a bigger or global company. It's natural that we as individuals tend to assume things to fit our agendas and like to provide advice to appear as experts but leading and functioning as a business requires empathy and opening up to the others you're speaking to, their challenges, their thoughts and ideas.
Question-asking has tremendous benefits in communications so I want to show you those seven questions today to try and use them in any business conversation. I've turned them into an infographic that you can easily download or print out.
You don't need to start with all of them. Just pick one and practice it until you get comfortable with it and it becomes a part of your day-to-day vocabulary. Then move on to the next one.
7 Essential Questions for Better Business Communication [Infographic]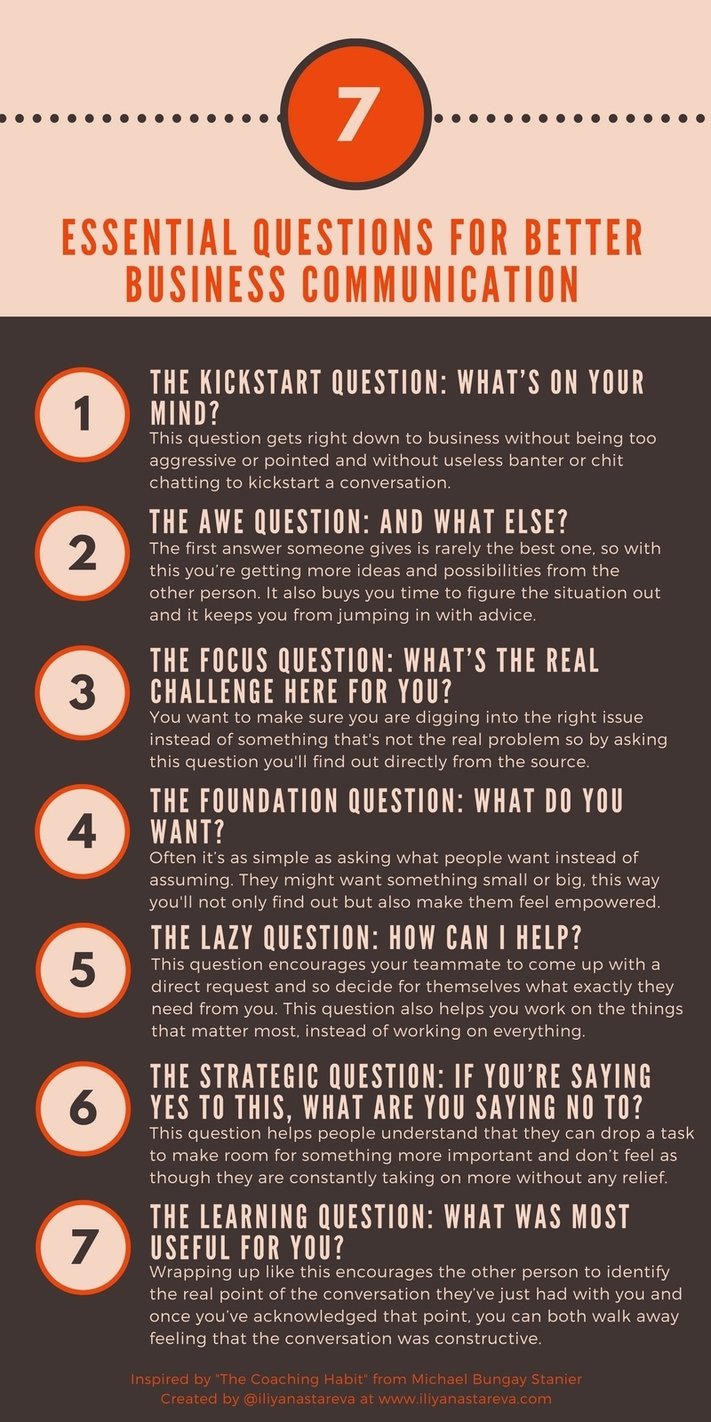 What do you think about the seven essential questions for better business communication and leadership?