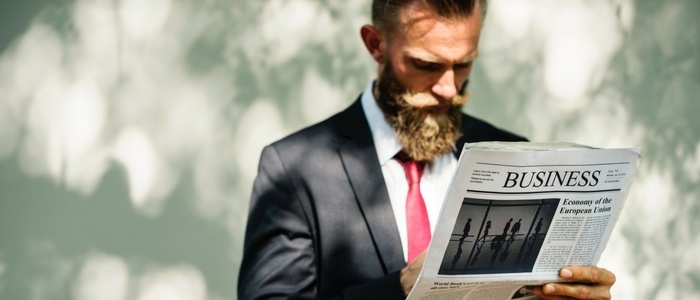 CIPR's State of the Profession is out. It's the UK PR industry's longest-running and most authoritative research study into public relations practice that delivers industry-leading data on the trends, issues and challenges impacting PR. I cover the research every year.
In 2018, the study found that the biggest challenge for the PR industry is under-representation of PR professionals at board level - this was the same in the 2017 research. To give you some of the numbers, only 1 in 10 senior respondents indicated they were a member of an executive board.
When trying to figure out why, the study found that PR pros are overwhelmingly engaged in tactical delivery, for example, 76% spend some or most time copywriting and editing.
A longer-term challenge for the PR industry seems to be finding new ways and sources to provide value, specifically when it comes to having to counter the risk of AI and new technologies.
This too relates back to how the most commonly undertaken activity in PR is copywriting and editing, the second most common is delivering PR campaigns and the third most common is media relations. Elements of these activities, as well as social media relations, are at risk of automation.
What this all tells us is that if PR people want a seat at the table, they need to break away from tactical communications and assert wider influence over the organisation they work in.
Most importantly, PR people need to build their business acumen to break through beyond PR. This is something I've realised a while ago and was one of the key reasons I developed the concept and thinking around Inbound PR.
For PR to thrive as a strategic management discipline, it needs to speak the CEO's language. And what do executives care about? The bottom line. It's what drives the business forward.
So as a PR person, if you can't show that you are a revenue driver and not just an investment, then no one will see your value.
Inbound PR in this respect is a mindset change. Inbound PR begins with the numbers and outcomes in mind; only after that does it think about the tactics that are needed to hit those organisation-wide goals.
The Inbound PR Methodology itself drives relevant metrics at each of its stages that build upon in each other in a logical manner.
As I also explained during my talk about Making Inbound PR Happen at the digital marketing conference HUG18 in San Diego on 12 April, the first step with Inbound PR is defining goals.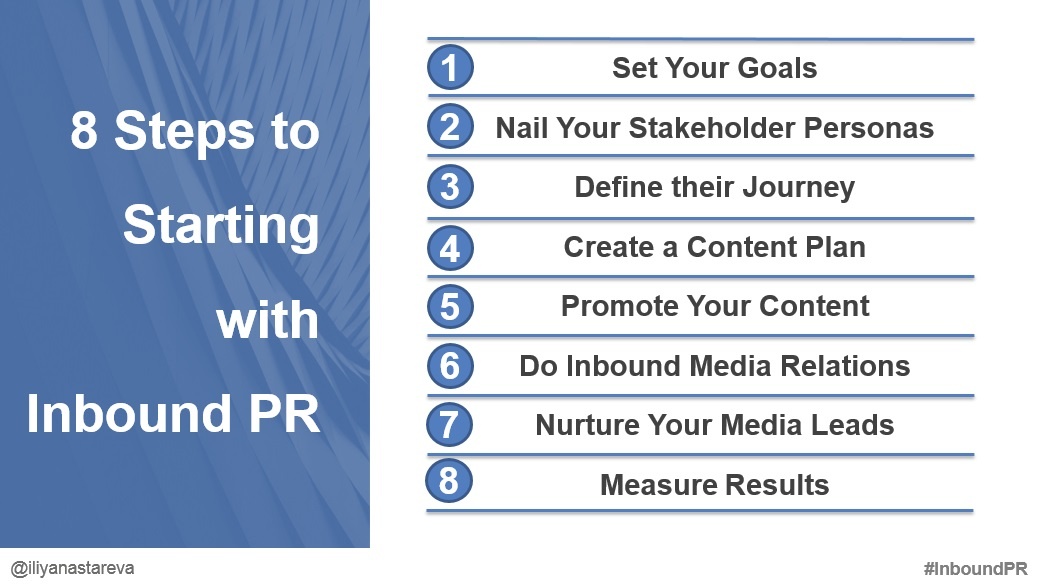 Setting goals is the most important step if you want to position yourself as a strategic adviser and is the one that leads to measurement. Unfortunately, it's often forgotten or done the wrong way by thinking about vanity metrics such as impressions, likes, followers, views etc. These might tell you more about your reach and audience size, i.e. your top of the funnel, but they tell you nothing about how much revenue you are generating or helping to generate.
Here are some questions you should be asking your business or client when it comes to goals:
What are your overall company goals?

How much revenue do you want to achieve this year?

What % of that revenue should be driven by PR?

How much will you invest in PR to achieve that % goal?
Once you know these things, then you can plan your tactics.
The last step when doing Inbound PR is reverting back to those initially set goals and measuring against them to discover the true value of all those activities and what their real return is (ideally sales impact).
Thinking in terms of revenue is business acumen. It's the language people at the table speak. As PR pros, you need to learn to speak that language if you want to deserve your audience's attention. You need to know what they care about and why they care about it.
In addition to the under-representation at board level, diversity and inclusion, serious gender pay gap and increasing mental health conditions are other major issues that you can dig into the State of the Profession report here.
Also, make sure to watch the quick summary video:
How do you develop your business acumen?