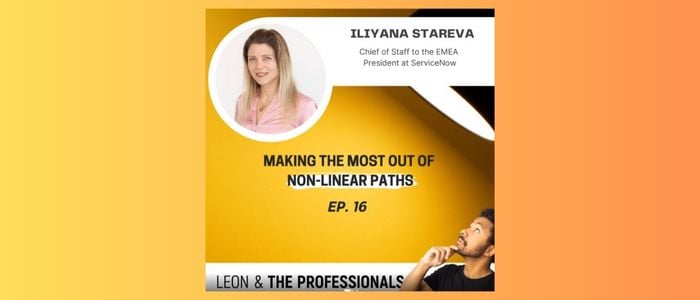 A few months back, my good friend Kareem Mostafa who I've featured in the blog introduced me to a friend of his - Leon Nussbaumer. Leon runs an excellent and top-rated podcast about professionals and careers called Leon & The Professionals.
Leon and I got to talking and decided to record a session as well.
Leon was great to work with and I thoroughly enjoyed our conversation which could have gone for much, much longer.
His head was probably spinning at some point with all I kept on saying and how we kept pivoting the conversation from one topic to another. Here are some of the key things we covered:
Making the Most of Non-Linear Career Paths
How to approach the first 90 days when joining a new organisation

Making the most out of career opportunities

Parenting

Being an ex-pat

Looking after your finances



Here's a quick summary to give you a feel for our conversation:
And another blurb on a key skill you should have been taught at school:
So if these have convinced you, here's where you can listen to the whole podcast:
Thank you, Leon, again for having me! I loved it!
How have you made the most out of your career?