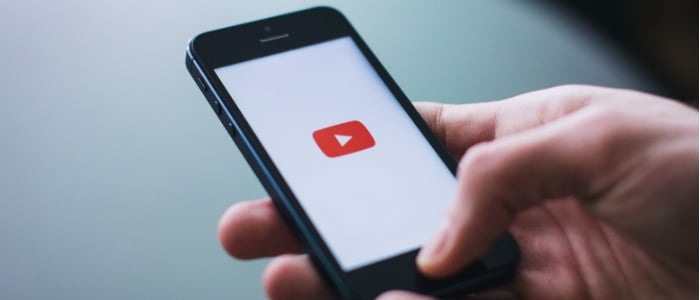 Video is no longer an awareness play, left to big businesses with big agencies and big budgets.
Video is now everywhere and anyone with a smartphone can play.
Many brands are jumping on video marketing as they recognise the need for it but are still struggling to create the type of engaging videos that their audience can connect to or be interested in watching until the end.
Social networks too are placing video at the very front - Facebook launched a whole section that surfaces personalised videos to your interests and past activity, Instagram Live is booming, YouTube is at an all-time high when it comes to usage.
But creating videos that are personalised and authentic is hard. Sometimes it works, other times it doesn't. And everyone has a different opinion.
Take the latest Gillette ad campaign "We Believe" - it sparked a lot of controversy, some loved it, others really hated it.
Regardless of whether you agree with the ad or not, it has managed to get viral and spread.
Video Is Important for Your Entire Business Strategy
Video is key when it comes to marketing, PR and sales for any brand, it's even become key for internal communications and when it comes to employee engagement.
But videos can't be long feature films; they need to be short and attention-grabbing and above all, personalised.
Let's take a look at why video matters so much for your entire business strategy in a video that we created at HubSpot to showcase a brand new product we developed specifically for video (note, as a leading CRM and marketing software company, we recognise how big video is and build products for it):
If you haven't yet jumped on the video bandwagon or don't feel like you're doing a great job, bear in mind that by 2020, online videos will make up more than 80% of all consumer internet traffic so you really need to figure this out if you want to be in business in the next two years.
How to Make Video Work for Your Business
What you need to understand, though, is that consumers are fully in control. They decide:
When they want to watch
Where they want to watch
How long they want to watch
On what device they want to watch

What they

want to watch
Video needs to be embedded within your goals and marketing strategy.
You need to decide what type of ROI video will bring you and how you will measure the success of your video efforts - from reach, conversions and sales.
Once you have your goals clear, you'll need to figure out the stories you want to tell, where you want to spread them and in what formats.
The actual production of the video would be easy even if you don't have an agency or an in-house video professional. There are a ton of tools that can help you with that or lots of freelancers or professional firms to create videos for you at a decent rate.
To help you with that, here's a terrific infographic explaining the latest trends in video:
The Top Online Video Trends [Infographic]

Video really is everywhere.
You can't run away from it if you want to continue to be in business.
You need to take it seriously, figure out what video can do for you, how you can measure its ROI, how you can create great stories and eye-catching videos, where you will place them and above all, how you will engage your audience with it.
Once you get started, it's no longer going to be that hard and it will do wonders for you. So go get a video out there!
What role does video play in your marketing and communications?