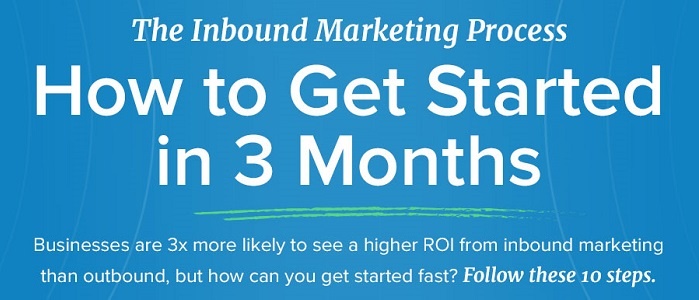 74% of organisations globally conduct inbound marketing as their primary approach to marketing.
According to the research then, 26% of organisations are not using inbound marketing. Those that are, I'm sure that some of them are not necessarily doing it correctly. I've seen this first-hand during my consulting days.
The purpose of this post is to help companies that want to understand how to get started with inbound marketing and those that want to sense check if they are implementing it correctly.
To help, I'm relying on my friends over at IMPACT Branding & Design who have created a fantastic and detailed infographic that explains the steps you need to implement for your inbound marketing process.
How to Get Started with Inbound Marketing [Infographic]

What do your first 3 months of inbound marketing look like?