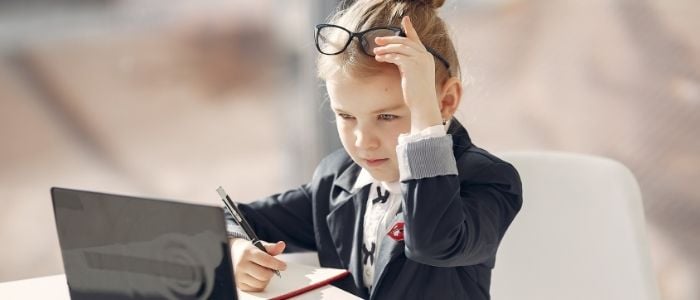 Lately, quite a few people from my network reached out to seek my advice on getting a job in tech, given my close to 5 years at HubSpot and now almost 2 at Cisco and the fact that I started my career in a very different area - PR.
Tech and IT are hot industries right now especially with the whole Coronavirus situation that's pushing us to 100% work remotely.
You don't have to be an engineer to work in tech. In fact, tech companies are hiring for different types of talent. They seek people in Customer Success, Sales, Operations, Marketing and many more. Just like any other company, tech companies have different functions that ensure the business can run daily. It's not just about the engineers who make the product. It's also about those who market it, sell it and then ensure that customers use it plus all of the behind the scenes teams such as finance, HR and so on.
So if you want to transition into tech but are not an engineer, this post is for you. (Even if you're an engineer, this post will provide some useful tips.)
3 Tips How to Get a Job in Tech [For Non-Tech People]
#1. Be crystal clear on your goals
The first thing you need to be very certain about is why do you want to work in tech. What makes the industry attractive to you? Is it the growth opportunities, the learning possibilities, the flexibility of working from home, the salaries or shares? Why do you think tech is the next logical step in your career?
You need to have good answers to these questions and they need to be in alignment with what your career aspirations are.
When I decided to join HubSpot in 2014 and move to Ireland to do so, it was all about the challenge and the growth opportunities. It was a new industry to me, a new area - Customer Success and Inbound Marketing were not PR but the opportunity to learn so many new things and develop new skills was my deciding factor. This career pivot was one of the best decisions in my life.
#2. Research the tech companies
With HubSpot, it was the recruiter who found me on LinkedIn and reached out. I always say it was destiny in a way because I was ready to move on from PR agency life.
With Cisco, it was different. My husband and I were no longer happy in Ireland and we had decided to move to the Netherlands. The approach I took was to first decide what type of company do I want to work for. I wanted to join an American, tech/IT company that's ideally publicly listed. So I researched who had an office in Amsterdam and checked out their job openings to see what could be a fit. Perhaps I should have used my network more and leveraged referrals but in the end, it all worked out very quickly. Just within days of applying, I began interviewing with Uber, Optimizely, Ebay and Cisco and Cisco was super quick with the process.
Just as I did it, you should identify the type of company you want to join and create a list. Then research them (their products, services, culture, people), check out their job openings, see if you have connections who work there to get and introduction or a referral.
Only after you've done your research, you go ahead an apply.
#3. Show how you fit and add new value
Now that you know why tech is what you want and you have your desired companies in mind as well as some jobs that are of interest, it's time to identify why you could be a fit for those companies and jobs.
Think about how your experience adds value. Tech companies especially seek diverse talent so even if you work in Healthcare for example and have never had anything to do with tech that doesn't mean they'll scratch you from the applicants' list. On the contrary, they will seek how you can contribute and add to what might be missing.
So think about how you could solve gaps or add uncovered value based on your past experience and knowledge. That's what should shine from your CV and during the interviewing process. You don't have to provide examples that are exactly what's required but seek those that are relevant. Think about how you solve problems and find solutions and how you relate your skills and knowledge to what's needed in the role you're applying for.
What other tips do you have for people who want to work in tech?