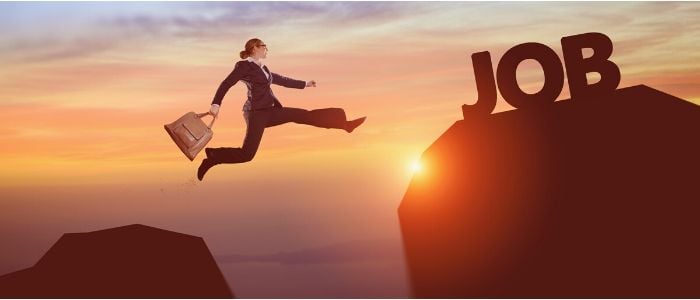 Over the years, I've often been asked how I learn not just to do a job very quickly but to excel at it very quickly.
I don't think I have some kind of a magic solution to this but I've come to realise that there are a few things that can make you not just good, but great at any job fast.
Of course, it all comes down to finding something that you actually like. If you don't enjoy the job that you're doing, you're never going to excel at it.
I've changed roles and industries on quite a few times and done that laterally but it's always been driven by my passions and desire to learn and grow personally. This has allowed me to get into the job quickly and master it quickly.
So what are the things that you need to do to excel at any job?
I've broken them down into four.
How to Quickly Excel at Any Job: My 4 Secrets
#1 Understand what's key about your job and make sure others understand it too
The first thing you want to be crystal clear on is what's the essence of your job - what are your key responsibilities, what do you need to achieve and what are your targets if you have such, who do you need to work with to achieve them. Here it comes down to understanding what's the most important tasks you need to perform. It sounds a bit basic but that's really what it is about - what's the real reason someone hired you and what do they expect you to do and NOT do.
Once you know all that, make sure that all the people you're supposed to work with (closely or have them informed) understand the essence of your role and what you do as well as what you do NOT do.
This is what's going to allow you to organise your day in a way that helps you hit those main goals expected out of your role.
#2 Focus on what matters and prioritise
As mentioned above, once you know what your key responsibilities are, focus just on them, nothing else. Only by focusing completely will you be able to learn and master those tasks quickly. Otherwise, straying into too many directions will never allow your brain to build that specialist knowledge you need. There's nothing bad with being a generalist but when you're new to a role, your sole focus has to be the main goals of that role because there's already a lot to learn.
So prioritise your workload to only the tasks that allow you to directly hit your goals and stick to it consistently.
Also, follow the 80-20 rule. Out of your entire list of tasks there will be 20% of them that will allow you to make the biggest impact of all - that's where your energy needs to go into. The rest is noise and just takes up time and energy without much results. So either ignore the rest or do it superficially so that it's done but don't care too much about it.
Someone told me once that it takes about 3-6 months if you're a quick learner to master a job (otherwise about 9) but I think that if you truly, truly focus on the essence you can do it even faster.
#3 Say 'no' (a lot)
When you're new to a role, others who've been around will want to eat you up. It's just natural, many are lazy at doing their jobs so if someone else can do it for them, even better.
So beware of that and as much as you want to please everyone because you're new and you want to make a good first impression and start on the right track, learn to say 'no' respectfully.
As said, the key to your success is focus. Focus means sticking to the things that you need to do, not starting to do other stuff as well. The things that bring you the biggest impact and make you successful in your role matter the most and they should be the ones occupying your time.
So if someone comes and wants you to do something that does not directly help you achieve your goals, say 'no'. Be polite about it and simply explain what your priorities are, why they're your priorities and how much time you need to complete them.
If it's impossible to say 'no', you'll have to negotiate for time - by taking a new thing, on old thing has to go. That's especially important to do with your manager.
#4 Start saying 'yes' only when you master your day-to-day responsibilities
Now, I'm not saying you'll never be able to get involved into something additional to your main job focus. But to truly master your role, you have to repeat and repeat and repeat doing few things again and again so you can become great at them.
And that's just a matter of time. Once you achieve this, you should start saying 'yes' to other things because they will allow you to develop new skills, build new knowledge and grow. That process, in turn, helps you understand the career direction you want to take. So experimentation and testing is super important.
But only when you've mastered your day-to-day responsibilities - that means doing them almost automatically, without any help needed from someone else or without needing to dig to find information and educate yourself on certain things.
Once you get to a stage where you know what you're doing, you know why you're doing it and you know how to do it most effectively and efficiently, your brain will have space for more and your calendar will have time for more.
That's it. These are the key four things that in my opinion can make you great at any job quickly.
What do you think? How can one excel at any job?