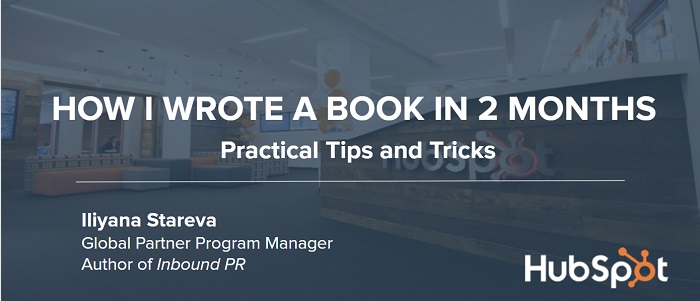 You have a great idea in your head and you really want to share it with the world. You think you should write a book because you feel like you're an expert in a certain field but you have no idea how to get started and what to do.
Writing a book sounds like such a complicated process and it'll probably take you years but you can't afford that because the world moves so fast. How do you make this happen?
Since I published my book in April, that's exactly what a lot of people ask me.
I run a learning session at HubSpot to answer those questions and as always, I don't want to hide this behind closed doors but I want to share it with the world.
Instead of writing a nice, long post I thought it might be cooler to record a video where I go through the slides I used at HubSpot for that learning session.
I cover 3 things:
Defining your book idea
Developing the right habits to pull it off
Choosing between publisher or self-publishing
Disclaimer: By no means do I claim to be an expert on writing and publishing books. I simply want to share with you my experience and what I've learned while I was going through this process.
How I Wrote a Book in 2 Months [Video]
If you want to write a book, what do you want to write it about?
If you've already written a book, what did the process look like for you?