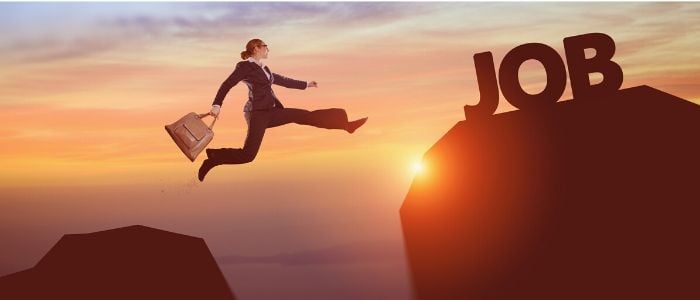 I started my career in PR.
That was a conscious choice, I wanted to do PR.
When I was at university doing a BA in International Business in Germany, you could say that I fell in love with Public Relations during a module in Marketing where I got exposed to PR for the first time.
That was also the time when social media started to pick up and businesses were trying to figure who owns it and how to do it for their benefit.
Authors and prominent PR pros like Brian Solis and David Meerman Scott got me more hooked and so I decided the follow PR as my career.
But a degree in International Business is not the typical path to get into PR, especially because you don't learn anything about press releases or working with the media.
So I had to learn all that by myself. How? Through books and internships.
I decided that if I wanted to get a job in PR immediately after I graduated, I had to gain practical experience.
So after my first year at university, I found a small social media agency in a town in Germany close to where I was living at the time and interned there for three months for free.
Was it easy - for the first time working in such a professional setting and without getting any money?
No.
Was it worth?
Absolutely.
I started to develop my writing skills, in fact, in two languages - English and German. I learned about social media from a business standpoint. But most importantly, I added three months of work experience on my CV.
And shortly after I started my own blog - this very blog that you're reading now - to keep on developing my writing skills.
The following year I spent studying in the UK and I interned twice - three months over the summer at a digital agency, again focusing on social media primarily (I got paid there!), and then six months at a traditional PR agency learning the very typical skills of press release writing and media pitching (I didn't get paid there, luckily I had a scholarship that helped and I also started writing for other blogs on the side where I got paid.)
And in my final year, I had to move back to Germany and needed to keep on learning and supporting myself financially and I also wanted to make sure I get a job once I graduate. So before I had even started uni again while I was still living int he UK, I began applying for part-time jobs in PR agencies only - not in bars, not in restaurants etc. Places that were not relevant to my chosen career were out of the question.
And thanks to my prior total 12 months of work experience through the internships and the blog that I was sustaining every week, I got a two-day part-time job at a really PR agency, part of Ketchum.
The agency was located in another city which meant I had to travel for two hours door-to-door one-way just to get there and then repeat again at the end of the day. I did that for six months and when we had uni vacation, I worked there every day, commuting like crazy but reading a lot of books on the train.
So what was the end result of months of unpaid work but great experience plus focus solely on the career that I had chosen vs. just any job wherever?
I hadn't even graduated yet and the agency I was working part-time at, offered me a full-time position upon finishing my degree.
And I happily accepted it.
I learned a lot there as well and that job laid the foundation to where I am now.
I switched industries shortly after that actually - just a year and a half later I moved to Ireland to join a software company and work in Customer Success and Inbound Marketing where at the age of 28 I managed to write and publish my first book Inbound PR with one of the largest publishers in the world - Wiley.
I then switched again to Project Management and Program Management. Now, I focus on Program Management in Customer Success.
And in every one of these roles, the communications and writing skills that I had developed thanks to my years in PR have been so, so key.
Most importantly, during those 6-7 years of full-time work, I've never stopped learning. My career moves have been driven by constant curiosity and a strong desire to always learn and add new value.
As you can see, my career has not been linear and I don't think careers should be linear.
What you really should focus on is finding what you're truly passionate at and going after it with all your focus and strength, regardless of what you might have to lose out on.
Because in the end, it's worth it.
And if you don't know what your passion is, try things, experiment. You'll never find out otherwise.
When I was in high school, I didn't know what career path I wanted to take. That's why I decided to study International Business which got me to learn about finance, accounting, marketing and many more fields and then choose the one that I really liked.
I'm beyond grateful for choosing that university degree and then starting my career in PR, and especially for all the people that I've met and who have thought me new things.
My only advice to you is to remain focused on your passions and never stop learning because constant learning is the key to growth and progress.