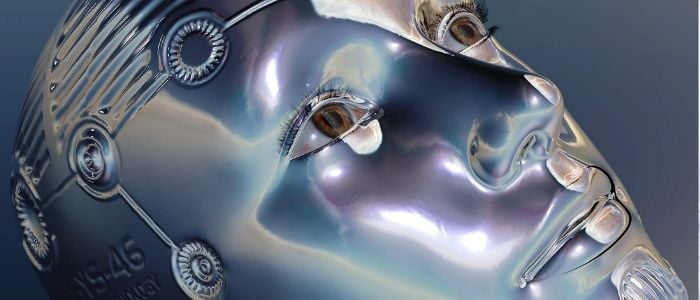 AI or Artificial Intelligence has definitely become one of the most popular buzzwords in marketing and PR over the last few years.
Most marketing and PR pros haven't yet figured out the implications of AI in their jobs and there seems to be this misunderstanding that AI will replace the human.
In fact, according to a recent report automation threatens a quarter of marketing and PR jobs.
I don't believe this to be true. AI to me is an enabler, just as technology is. You still need a human's brain to discover and analyse problems, identify solutions and connect the dots between the human and the AI work through the best choice of tools.
AI might diminish the need for certain tasks to be performed by a human but then this frees the human to work on the more important and strategic stuff and should be seen as an opportunity, as a challenge to develop new and better skills.
These are exciting times for marketing and PR pros and agencies.
I've been reading a lot about AI recently and I want to share with you a compilation of blog posts and videos that apply to marketing and PR agencies.
Starting with the basics, listen to this video with Paul Roetzer who goes over what AI and machine learning is, gives some examples and discusses the role of AI in marketing, sales and services.
And you can continue with the following episodes of these series too:
Forbes Agency Council gives 10 realistic ways agencies can leverage AI. Some of those include improving team efficiency, streamlining customer communication and experience, personalising content and optimising campaigns and more.
This article focuses on ad agencies and how they should adopt AI but I think the principles apply to any agency - for example, you need to understand that your old value proposition will need to change alongside the talent that you hire and how you train your people.
Content marketing activities dominate the list of highest-rated use cases for AI in marketing, hence why also the importance of this in PR when most of PR's work is indeed content as we discuss in the Inbound PR book. The post goes through what AI is in content marketing, gives examples of tools and use cases, especially relevant for agencies so that they can automate their workflows and processes.
This post from PR2020 offers a few more tips on covering the foundational ground with what you need to know and do to get to grips with AI before you start implementing. The tips include reading case studies, talking to experts, evaluating your existing tool stack or that of clients etc.
Speaking of tools, here's a comprehensive list of 50+ tools marketers need ranging from analytics, content, service, email and social tools. Many of these apply or have even been built for agencies so that they can offer better client services and deeper insights.
My friends at Synx have built a super guide of 8 chapters that walks you through everything you need to consider with regards to automation and the type of people you need to hire and how to build your internal marketing force considering the possibilities of AI.
I'll leave you with this article that goes through more ideas and specific examples of how you can apply AI in marketing and PR - for example, tips on visual search and image recognition or chatbots and conversational AI.
Have you adopted AI for your marketing and PR agency yet? What have you learned?