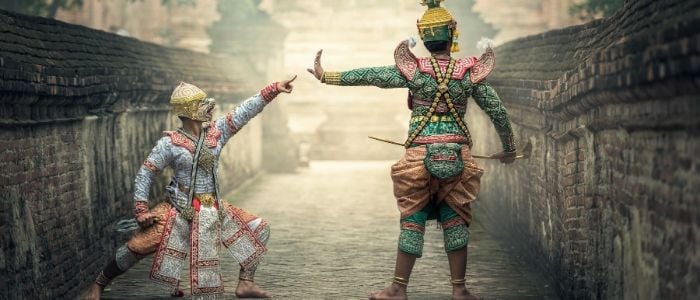 There's no doubt that organisational culture impacts the behaviour, values and practices of anybody working at that organisation.
As a program manager, I've always thought of myself as a different type of leader who acts as a change agent to help create a positive organisational culture among my project or program team.
But since I've always worked in an international environment and with multi-cultural teams, that's not always been easy.
I've written about cultural differences before and they play a huge role in the success of any project or program.
In fact, knowledge and awareness of cultural values can enable leaders and managers to effectively manage and work through intercultural conflict and interactions.
To learn more, I found a research a while ago performed by GLOBE that maps leadership within cultural groups around the world.
The GLOBE research team defines leadership as the "ability of an individual to influence, motivate, and enable others to contribute toward the effectiveness and success of the organisations of which they are members."
The team found that members of different societies have differing expectations from their leaders that are influenced by their cultural values. They also identified leadership attributes that were culturally-endorsed.
Six distinct global leadership dimensions were the results of their research which are the basis for GLOBE's culturally-endorsed leadership theory, or CLT.
Let's take a look at them:
The 6 Dimensions of Global Leaders:
Charismatic Leaders inspire and expect high performance from others based on firmly held values.
Team-Oriented Leaders focus on effective team building and the implementation of a common goal.
Self-Protective Leaders ensure the safety and security of individuals and of the group through status enhancement and face-saving.
Participative Leaders involve others in making and implementing decisions.
Humane-Oriented Leaders are supportive, considerate, compassionate, altruistic, and generous.
Autonomous Leaders value personal initiative and are independent and individualistic.
Comparing Leadership Dimensions to Global Cultural Clusters
Based on the responses generated by the study and using other research, the GLOBE researchers grouped societies into 10 regional clusters (that you can see here) as a way of creating meaning around societal views of culture and leadership.
Each cluster has characteristics specific to their region, language, religion, history and shared cultural understanding.
The researchers identified desirable, undesirable, and culturally contingent attributes of leadership.
For example, societies that value high performance orientation desire leaders who are charismatic, team-oriented and participative.
The GLOBE project was significant in showing that many leadership behaviours are similar across societies, pointing out that no matter the cultural differences or society in which a leader is from, there are specific leadership behaviours that are viewed as effective.
The research also went a step further and looked at each country after the grouping.
This is what the result of their research looks like for a particular country (I'm taking the Netherlands as I live there now):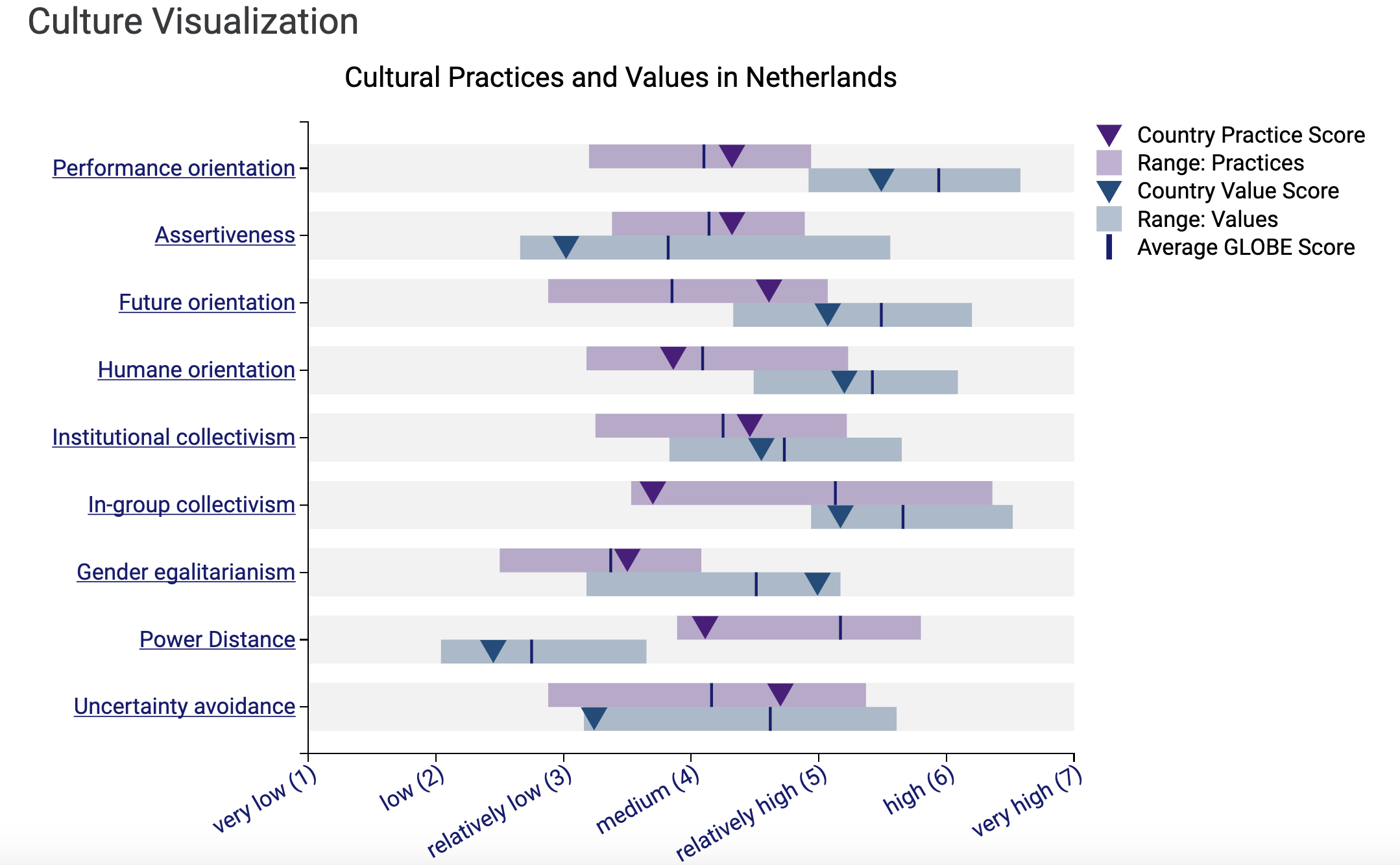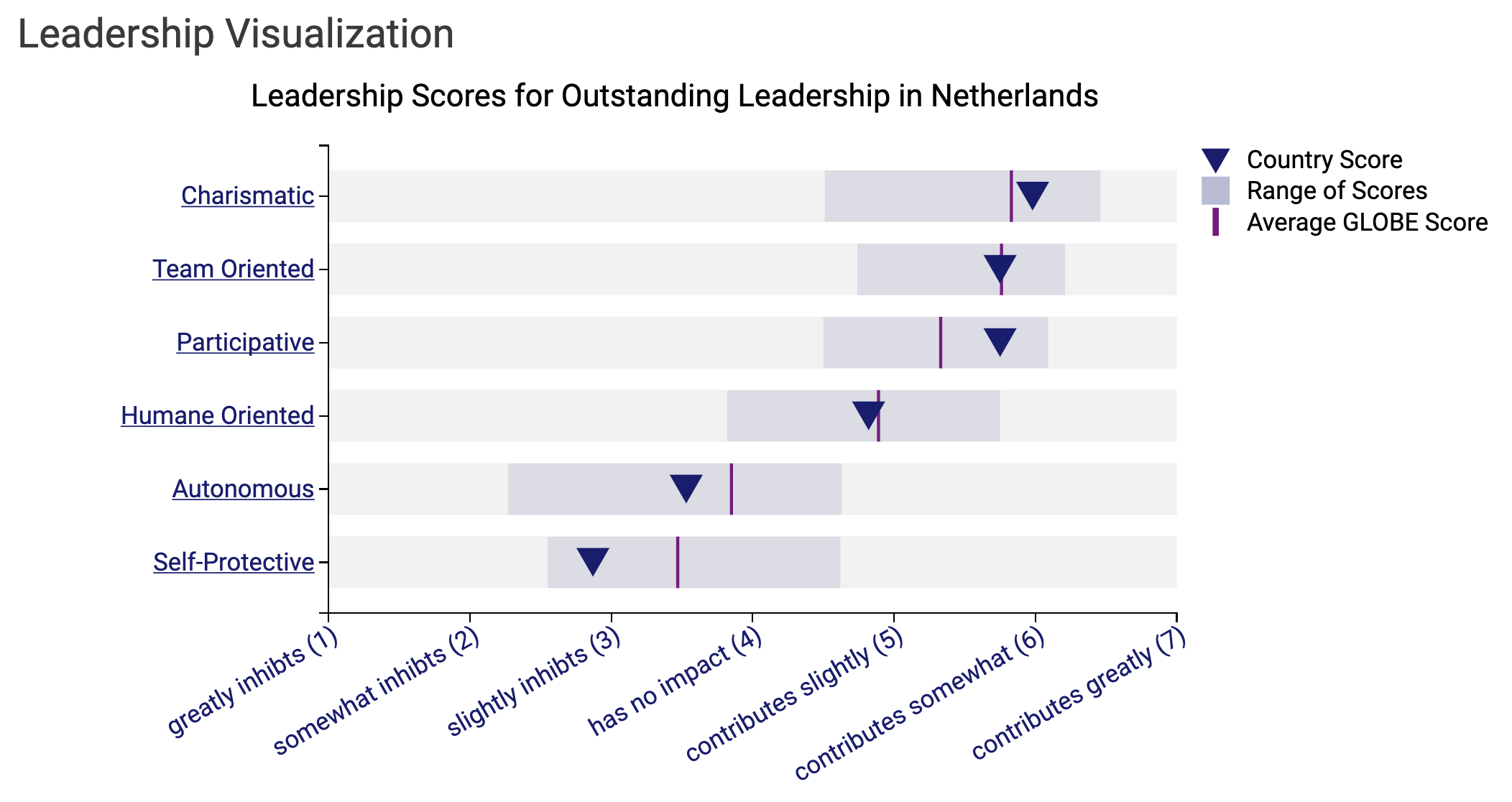 Now let's take a look at the global differences based on three regional clusters that I picked as per below:
Northern Asian cultures

(China, Hong Kong, Japan, Singapore, South Korea, Taiwan)

Anglo cultures

(Australia, Canada, United Kingdom, Ireland, New Zealand, USA)

Latin European cultures

(France, Italy, Portugal, Spain, Switzerland)
Leadership Preferences of Northern Asia Cultures
Being Charismatic and Team-Oriented are the top two dimensions viewed as contributing the most to outstanding leadership.
However, other cultures prefer these attributes more strongly than the Northern Asia group.
Desirable leaders are somewhat visionary and decisive, develop strong teams and use their administrative skills to create cohesion and remove obstacles.
The Northern Asia cluster has one of the lowest scores on Participative Leadership but among the highest on Self-Protective Leadership.
Engaging in status-conscious, face-saving, and self-protective behaviours is more tolerated than in almost all other cultures.
An example of an outstanding leader would be an individual who is performance-oriented, charismatic, and somewhat team-oriented but not particularly participative in their leadership style.
Leadership Preferences in Anglo Cultures
The Charismatic score of the Anglo cluster is the highest of all of the GLOBE clusters, showing a strong preference for vision, high performance, decisiveness, and high integrity.
The Participative Leadership and the Humane-Oriented scores are higher than average, indicating that leaders are likely to encourage employees to contribute to decision making and are expected to be supportive of their individual development.
The Anglo societies view Self- Protective behaviours much more negatively than average.
Status-conscious, face-saving, and self-centred behaviours are believed to strongly inhibit outstanding leadership.
An outstanding leader would be one who provides inspiration and encourages high performance while developing outstanding teams.
Such leaders tend to value personal freedom, delegate responsibility, and include relevant parties in the decision-making process.
Leadership Preferences in Latin European Cultures
The Charismatic, Team-Oriented, and Participative scores match the average of the study.
The Latin European societies value inspiring, team-oriented leaders who use their administrative and interpersonal skills to develop cohesive teams.
Humane-Oriented leadership is viewed as slightly positive but is the lowest of all clusters.
Autonomous and Self-Protective leadership are viewed more negatively than most other clusters.
These societies reject leaders who are self-centred, status-conscious, and who value personal achievement over that of the group.
An outstanding leader in the Latin European cultures would be moderately charismatic, team-oriented, and participative, but not particularly caring and or acting in an independent manner.
If you're interested in learning about the leadership dimensions for a particular country as I showed you for the Netherlands, you can check out the list of countries on GLOBE's website here. It's quite useful to get even more details.
Doing this type of research based on where you live and the countries where your teammates or project team members come from, could be really helpful to understand how you need to adapt your leadership style for the biggest impact.