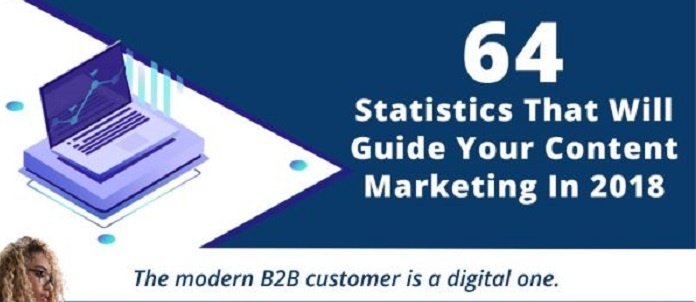 92% of businesses state that content has become an asset to their company.
I saw this in an infographic from iScribblers that looks at the state of content marketing mainly for B2B but has insights for marketers from all industries.
In addition to generating high-quality leads and establishing a stronger positioning for your product or services, content marketing improves both the lead quality and lead quantity for 74% of companies.
What's more, businesses with proper content marketing strategies see six times the conversion rate of companies that don't. It's no surprise then that 57% of B2B buyers have already made their purchase decision before even speaking to a sales rep.
I think what this tells us that we've all become digital buyers who rely on content that we find on our own at our own pace when we need it to do research rather than wait for information to find us.
If you're still not convinced, take a look at the below stats:
64 Content Marketing Statistics in 2018

How seriously do you take your content marketing efforts?