A while ago I attended a webinar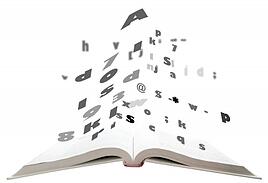 on Effective Business Writing. It provided some good advice on how to improve your writing by focusing on the three key stages of writing: planning, drafting and editing. For each of those, the experts offered practical tips and tools that writers can use to aid each of the processes. The one that grabbed my attention was the so called Gunning fog index, which measures text readability.
Admittedly, editing is probably the most important part of the writing process, but it is often ignored (I confess, I sometimes don't put as much time in it as I should) or done as quickly as possible, only to ensure that there aren't any spelling or grammar mistakes. However, it is absolutely crucial for writers to reread and rewrite their copy if they want others to read it and like it.
What I tend to do is to just put the idea and everything I have in my head on paper (or more precisely, to type it in Word). Once I start, I just keep on writing and don't think so much about the phrasing or the right place for a paragraph because this distracts the flow of my thoughts. I prefer to just keep going. Once I have said everything I move on to the next stage – making my writing 'perfect.'
After I have finished the first draft then I tend to leave some time to 'freshen' my mind and let my idea sink in before I start editing and putting everything together in the right order. Often it happens that after the first draft I come up with a new 'brilliant' idea about something that I need to add in my copy.
The problem with making your writing 'perfect' is that sometimes you can't alone determine how understandable and easy to read your text is. There's a simple explanation: you are aware of your topic, you know what you are talking about and what you want to say, but the real difficulty is presenting your thoughts in such a way that your readers would understand.
Here's where the fog index comes in place.
Basically, the fog index estimates the years of education needed for someone to understand a text on a first reading. Its calculation is the weighted average of the number of words per sentence and the number of long words per words. Long words are considered words that have three or more syllables.
Why exactly is the fog index relevant to your copy?
A well-know general advice when it comes to editing your writing is to make sure your sentences are short and that you keep it simple. (That's what I try to do too, but I seem to have a tendency to write long sentences…)
The tool can serve as a readability test so that you can determine whether your copy is easily understandable for the audience you are trying to reach. It can make you notice whether you have used too complicated words or too long, confusing sentences.
This way, calculating the fog index can help you improve the quality of your writing and allow you to adequately reach your target audiences by speaking to them in a language they would understand and so you will get your writing read.
Here's an example of how to calculate the fog index:
#1 Choose a passage of 100-200 words
I am going to use the following text from a previous blog post, which is about 100 words:
What I personally find very disturbing is that on average men in the industry continue to earn more money than women and that this hasn't changed much over the years (just check the survey findings of the exact research from previous years).
Half of men get more than £50,000 compared to just a quarter of women and men are three times more likely than women to earn more than £150,000. Women's median salary is £46,860 while men's is £62,380 – that's a difference of £15,520. Shocking!
Also, even though the PR industry is predominantly dominated by women, it is men who are almost twice as likely as women to be directors, partners or MDs.
#2 Divide the total number of words by the number of sentences
113 words / 5 sentences = 22.6
#3 Identify the percentage of three-syllabus words.
First, count those words that have three or more syllables (as advised by the webinar experts you should not count capitalised words or words that reach three syllables by adding the common ending –es, -ed, -ing, -ly). Then divide this number by the total number of words in the text.
(8 words / 113 words) x 100 = 7.08
#4 Add the results from 2 and 3 and then multiple by 0.4.
The result should be the fog index:
(22.6 + 7.08) x 0.4 = 11.872
In my example, the fog index of the passage is 12, which is generally the index needed for a wide audience. This number indicates that the text can be easily understood by a 17-year old (the age of 5 is considered as the first year of education). So adding 5 to your fog index shows how many years of education the readers need to easily understand the copy. According to the webinar experts, today's good business writers aim for a fog range of 7-12.
So, next time when you write and if you want to determine the readability of your text, consider using this tool. If it turns out that the fog index is too high, the first thing you can do is to shorten your sentences. If after that the fog index seems to still be high, you might want to rewrite your copy and choose shorter, less complicated words.
For example, I calculated the fog index for my blog post about H&M's sustainability efforts and the fog index turned out to be quite high – 19! Then again, sustainability is a complicated topic, but I had a closer look and I noticed that my sentences are too long. I have also used a lot of complicated words; however I don't think I can avoid them because many of them are specific terminology that cannot be replaced. Therefore, the next time I write something on the subject I will try and keep my sentences shorter. Lesson learned, see?
The tool may not be perfect, but it can still give you a rough indication of the readability and quality of your text and help you determine whether your audience will be able to understand it. This can be very helpful, particularly when it comes to more technical topics.
Image courtesy of Vichaya Kiatying-Angsulee/FreeDigitalPhotos.net