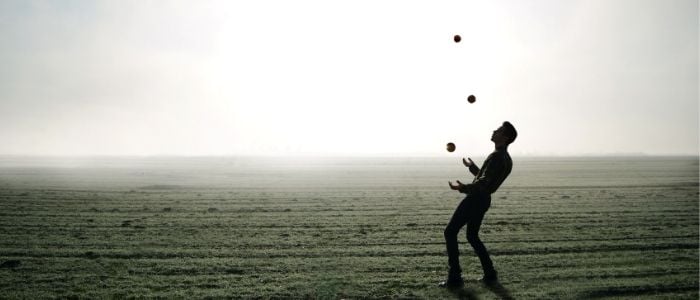 It's been busy the last few months.
I've been quiet on this blog and I'm not going to lie, finding time to write between an expanded job role and a now 10-month old still at home has been tough. Juggling is challenging, as I'm sure you'll agree.
In fact, the whole world would agree that what makes life today truly unprecedented is the pace of change.
Everything is moving fast. There's always something new. And Covid-19 has made it even more challenging. The new normal is different. Juggling is the new normal it seems.
That's both for individuals and for companies, especially with regards to technology and IT.
Personal and business mobility, the Internet of Things, the bring-your-own device and working from home revolution, everything in the cloud are fundamentally changing the way we live and work.
And the pace of change continues to accelerate.
Let me show you today some IT stats to prove this.
9 Stats About the Unprecedented Pace of IT Change Today
As you can see, the digital and cloud reality has rapidly shifted in the last couple of years, intensified by Covid-19. The pace of change is not slowing down and companies face new IT challenges. We do so as individuals as well.
We either adapt or get left behind.
And that goes back to me personally with this blog as well. I need to find a better way to juggle and ensure I still add value to you as my audience.
If you have topics or ideas of things you want me to cover, please comment below.