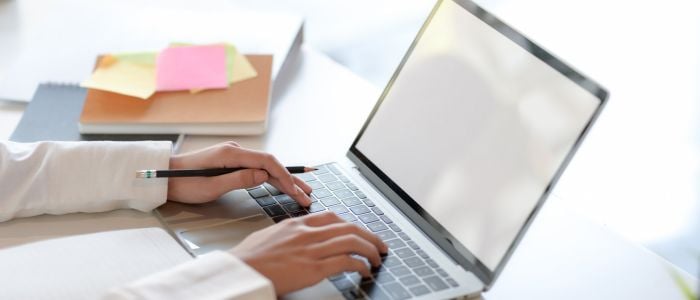 When you start a new job, join a new company or a new team, others need to understand how you work.
The earlier you get to know the people you will be closely working with and the earlier they get to know you, the smoother your work collaboration will be.
Transparency about what you like and don't like, how you work, how you communicate, and how you make decisions at the very beginning is key for your success in the new role, company or team as well.
Whenever I start in a new position, I try to be very open with my work style and explain it to others as soon as possible.
My recommendation is that you have a short list in bullet points about how you work, what you value and what you need to be successful in your collaboration with others.
The Importance of Knowing Your Work Style
Having this list allows you to communicate easily with others and share your preferences. It gets even better if they share back what their work style list includes as then you can talk about commonalities and differences and find ways to make things work smoothly esp. when they're way too many commonalities (as then you'd get clashes) or way too many differences (as then you'd have big problems communicating).
Where I see most people struggling with this is actually the very first step - creating that list.
Knowing yourself is a tough job. Deeply reflecting on who you are and how you work is not easy. It's actually uncomfortable.
Your list needs to include things that might not be seen as positive by some people but they are important so you can work it out.
When I compiled my list, I took a few days to reflect and let it marinate. I had thoughts coming to me while driving or cooking so I quickly noted them down on my phone to not forget.
Here's my list.
My Work Style
I value honesty and a respectful attitude
I have a very direct comms style, esp. on email
I go at a very fast space but don't sacrifice quality - 80/20 and prefer we make progress rather than wait until we have it all to move on
I'm very organised and I like clarity, logic, process and structure
I like to take time to reflect on important things and let them marinate - I get my best ideas away from laptop/work
I'm not about the hours worked but results achieved
I expect high-quality work and I put a lot of pressure on myself too - if I have 10 things on my list and I complete 9 at the end of the way, that last one will bother me a lot
I get impatient when I need to duplicate work because of someone else's mess - I don't like when people waste my time
I ask why a lot
I like to read and write, although I wish I had more time for it
I have a photographic memory
I prioritise sleep and exercise so my brain can work well
As you can see, my list is short and to the point on purpose. I don't want to waste people's time but rather help them understand how I work quickly.
I use my work style list to share with new team members or whenever I switch positions/companies. It's helped me align with people early and has saved me time. Getting to know each other is so crucial to working well together so getting this out of the way right away really helps.
Have you ever done this?