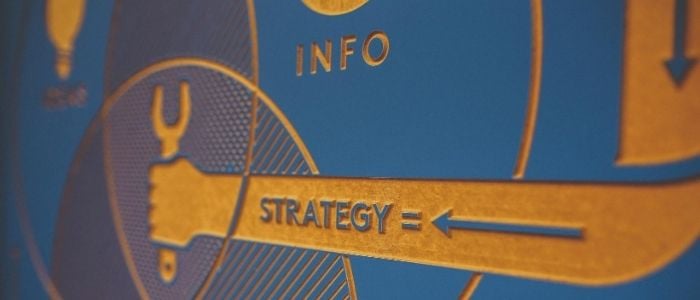 This is a guest post written by Andriana Moskovska.
Over the years, content marketing has proven to be a valuable tool for businesses. It turns out that 88% of marketers use content marketing for their marketing strategies. This figure may sound promising, but did you know that 63% of businesses don't have a documented content marketing strategy?
We often hear the phrase "content is king," which is true. But the question is, how do we run a successful content marketing campaign that will actually stand out?
The first step in achieving this is to create a marketing plan. When your plan is all set up and ready to go, then you can take the first step in achieving your goals.
Over the years, experience has taught me that without a strategy, success is just a matter of good luck. On the other hand, with a good strategy, you will be taking less risk, and your efforts won't go to waste.
Here are the five things you need to consider for a successful content marketing strategy.
5 Key Elements of a Successful Content Marketing Strategy
#1. Content Audit
For your content marketing plan to be successful, you need to carry out a content audit. It will reveal the quality of your content performance. Later on, this knowledge will assist you in planning your strategy.
When carrying out a content audit, some of these details need to be checked:
High-performing content

Low-performing content

Keyword ranking
#2. Identify Content Gaps
A critical aspect of your marketing strategy is user experience. User statistics say that up to 94% of people judge a site by its responsiveness. Because of this, you must identify your content gaps, and some of these may include:
Questions your target audience is asking and you're not answering.

Keywords related to your field that you're not targeting.
#3. Content Marketing
Content marketing can be very effective but if you haven't set your strategic goals, you probably won't get a return on invested capital. When you lack goals, marketing efforts can get out of hand and it can be hard to figure out whether they are successful or not.
Most commonly, content marketing is used for the following purposes:
Brand recognition

Lead generation

SEO

Earned links from other websites
#4. Type of Content
Initially, content only meant written form. However, over the years, other types of formats have gained popularity. For instance, visual content is gaining popularity every day, and according to statistics, 54% of customers expect videos from brands.
Some other content formats include:
Infographics

Podcasts

Webinars

Presentations
#5. Editorial Calendar
By creating an editorial calendar, you will be able to track your content's performance throughout the year. By keeping track of your content, you will always be aware of what is being published, where, and when. This way, you will avoid duplicate content and marketing efforts that don't yield any results.
For a solid content marketing strategy, you need to be aware of your current performance, understand your audience, have a content calendar, and promote your content. As mentioned in the beginning, content may be "king" in some cases. However, if executed without a strategy, it's just a waste of effort and time.