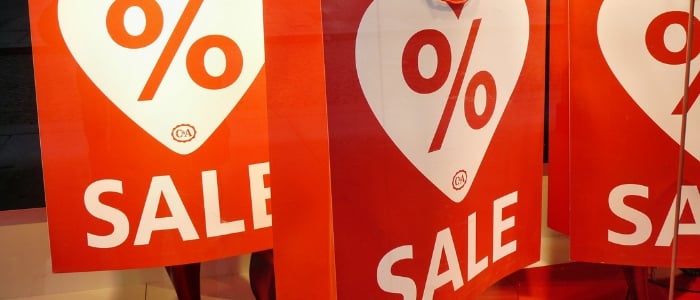 If you run an agency (or any business for that matter), you know how important sales is. After all, it's how you win new clients, expand your service portfolio and generate revenue.
Through my experience as an agency consultant at HubSpot, I've found that every agency has different sales, service and account management processes. Unfortunately, many don't even have processes which is, put simply, bad business practice (or no business practice?).
Don't believe me?
I'll give you the hard facts.
We recently surveyed over 1,400 agency professionals from around the world to uncover the biggest sales challenges and published those in a new report called 2019 State of Agency Selling.
Through this survey, we found that 46% of agencies only have a somewhat defined sales process, while the next largest group of 31% doesn't have a defined sales process at all.
Perhaps that's why the sales cycle for 50% of all agencies is between 31 to 90 days and 70% of agencies don't win more than 1-3 clients per month. Of course, some prospective clients - especially enterprise-level - do require more time but overall a well-defined sales process can help you move the needled on new business a lot faster.
Here are the rest of the stats that caught my eye:
36% of agencies reported that they service between 1 and 3 retainers, on average, each month.
But a median of 65% of agency's overall revenue comes from project-based work.
38% of respondents state that a combination of their CEO, sales reps, and account managers are responsible for selling their services to new clients.
Of agencies surveyed, 53% do not have monthly sales goals for their businesses. However, 55% track quarterly sales goals, and 77% of agencies have sales goals for the year.
Of agencies with dedicated sales reps, 57% have a target to hit monthly.
For nearly 62% of survey respondents, an RFP (Request for Proposal) or proposal is the main tool they utilize.
41% of respondents said they use CRM & Sales Automation tools and for 81% of them implementing those tools has resulted in a more efficient sales process.
77% of agencies prospect to find new leads, and nearly half prospect at least once a week.
57% of agencies reported referrals as their main driver of leads.
I recommend checking out the report for all the data and also for some tips from our top HubSpot partner agencies on their new business strategies.
How does your agency benchmark?