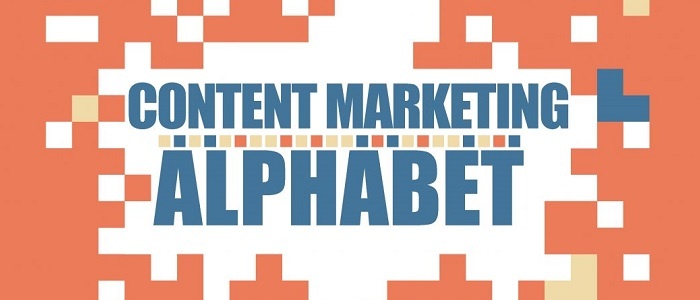 This is a guest post by Martina Stričak from Point Visible.
Can you believe it, it's 2017 and content is still the king? Some things never change!
You know what they say – if something is good, why change it? No matter how much marketers are trying to find other ways to promote services or products, it all always comes down to creating great content.
As time goes by and different things become popular and less popular, content marketing is going through changes as well, but it's always here.
Over the last few years, a vast majority of marketers, both B2B and B2C, stated that content marketing is a major part of their general marketing strategy and budget for the upcoming year. In fact, for 2017, ¾ of marketers said they will invest more in content marketing than in 2016. There has to be something in it, right?
Well, there definitely is. With increased number of various apps and extensions that are made to block "traditional" online ads (like banners and pop ups), content marketing has become a go-to way of promoting a product or a service.
Consumers need content
Content is something customers want and, in this modern times of social media, expect from any business that has some kind of online presence. 68% of customers like a brand more after they view the content they produce and share online, and many business owners have recognized it.
It has become a trend over the last few years to re-assign some budget from traditional marketing to digital marketing and invest it in creating high quality content for the website, social media, newsletters etc.
Some might get scared of the word "budget" and try to do content marketing without proper preparation or knowledge, but it's not a good idea.
Not all content is created equally
Just because a business owner created a blog page on their website, it doesn't mean traffic will go crazy and everyone will run to buy something from them. Not all content is good content.
It takes time and creativity for creating remarkable content, and then it takes some more of the same to bring it to people and turn them into buying customers and brand followers.
Opening a blog page on the business website is definitely a great idea and the majority of business owners have recognized the possibilities it offers. 52% of B2B marketers and 75% of B2C marketers are using blogs for content marketing.
Blog posts are a great way to introduce a business and its philosophy to customers and future customers without being promotional. It can be written by someone from the company, about the services, about the company itself, about events happening in the world right now – there are really endless possibilities.
There are a few things to remember when running a blog on a business site, though. Try to keep it regular and come up with an editorial calendar filled with blog plans for at least the next 30 days – times of publishing, topic ideas, even assigning writers if there's more of them.
You can't get away without visuals and social
Always add visuals to blogs, whether it's images, videos, infographic. People are visual creatures and content with images and videos will get more attention and more social shares.
Speaking of social media, once there's a regular blog, there is instantly more content to be shared on social media – which is an as popular choice for content marketing among business owners as blogging. You know what they say, everyone's on social media! It's impossible to avoid it these days, but it also means it's the easiest way to reach people.
The main thing to remember is that content marketing is here to stay and it's only growing. If you're a business owner – either B2B or B2C – and you're still not giving enough attention to content marketing, you have to start today. It's no longer "the future" of marketing – it's the present.
It's time to master content marketing and what better way to do it than by learning its alphabet first!
The Content Marketing Alphabet [Infographic]

How much are you investing in content marketing?