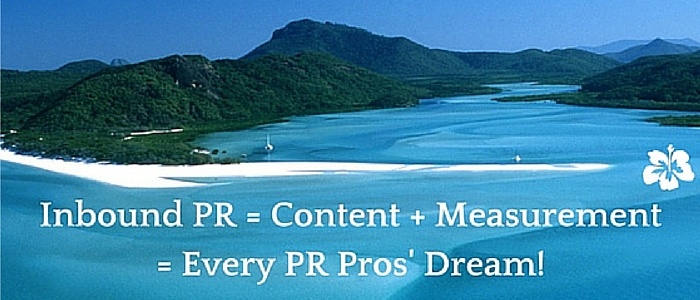 On Thursday evening, I had the pleasure of meeting Stephen Waddington. It was an inspiring dinner of intellectual curiosity and thought-proving stories and conversatios. I think we both learnt a lot from each other.
Of course, we spent most of the evening talking about the PR industry and our experiences over the years and I kind of got to pitch my concept of Inbound PR and how the inbound methodology is the perfect fit for PR.
There are two main reasons, I said, why inbound is the perfect fit for PR:
PR people are natural content creators and storytellers.
PR people suck at measurement.
If you are familiar with the inbound marketing methodology, you will see that content is at the centre of inbound (refer to this page to learn more about it). And content is something that PR people do better than anyone in the creative industry – marketers, advertisers or digital experts.
However, the single biggest challenge that PR pros have been facing since forever is measurement. Just google PR measurement and you'll see tons of articles explaining how AVEs don't work, we need a new set of tools, how PR hasn't adjusted to the new era of digital and metrics etc. (See here, here and here for example.)
Inbound makes measurement possible. Inbound also doesn't work without content.
But there's even more.
In an effort to introduce you to this new Inbound PR model and convince you that the concept works, I've listed below the 17 reasons why Inbound PR makes so much sense and should be adopted.
17 Reasons why Inbound PR Makes Perfect Sense:
How do you like this new concept of Inbound PR?
Ready to embark on the Inbound PR journey? Get the Inbound PR book now!