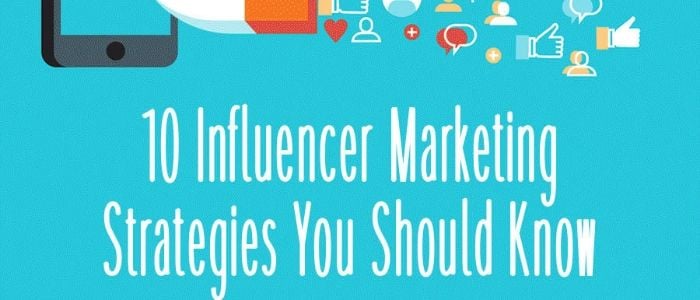 When I was doing some research on influencer marketing a few months ago, I came across a lot of nice infographics but the one that stood out was actually a gifographic.
I hadn't heard the name before but it's pretty cool.
It's just an infographic as we know them but with gifs and it makes it much more fun.
So today, we'll look at one such gifographic (perhaps you can think about creating some for your business too) that covers some interesting influencer marketing strategies.
It's called influencer marketing strategies but to me, they are more tactics that you can use once you have your overall influencer marketing strategy that defines why you're doing this, what your goals are, what the impact to your brand would be and how much you'd want to spend on all activities.
Then you can choose some of the below ideas to make sure you hit the above goals based on what you want to do and what you have at your disposal.
Now, let's take a look at those tactics.
Some of the ideas shared in the gifographic are around:
coupling influencer posts (e.g. on Instagram) with discount codes or coupons - I'd say this works because I've even taken advantage of such codes;
adding brand mentions in influencer posts combined with giveaways or competitions - I've checked out brands that way too and if it's a nice little competition, a giveaway or an offer for free products that are relevant to me, I might even follow the brand (albeit just for the competition);
running an influencer takeover - these seem super popular recently and also I've seen many companies do this with their own employees which does wonders for HR, recruitment and the brand's image;
influencer challenges - this one is quite fun because you can choose a few influencers and let them compete among themselves; I can see this as being very effective because every influencer would want to win as it means huge gains to them in terms of followers, engagement etc.
These were just some of the ideas shared but check out the gifographic for some more.
10 Influencer Marketing Strategies [Gifographic]

Which influencer marketing strategy is the most important for you?