This is not a regular blog post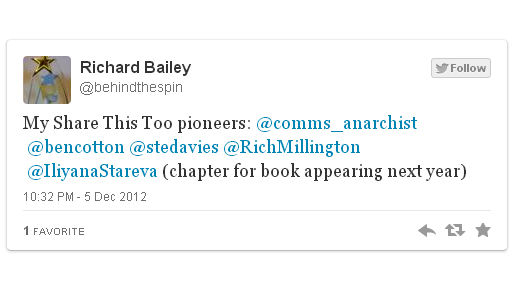 that you are about to read. With the following I want to share with you one of the proudest moments and biggest achievements of my life that just confirms my passion for social media and PR and my drive and motivation to have a stellar career in the industry.
What am I talking about? Well, I am mentioned as a student pioneer in building a personal brand online in one of the most awaited books of the year on social media and PR.
The book in question is the follow-up of the best-selling Share This, published by The Chartered Institute for Public Relations – the UK's professional body for PR practitioners. The sequel, Share This Too, is a practical book, written by 24 public relations professionals to address the use of social media for PR and offer guidelines for various areas such as online media relations, measuring and monitoring etc., which practitioners can apply in their work. The foreword of the book was written by Brian Solis – a pioneer in the field (whom I am a big fan of), which only shows how important this book for the industry is. Furthermore, the book is already a best seller being the number 1 in Amazon Hot New Releases as well as among the top 20 PR books. It is also attracting a lot of online buzz.
I am proud to be part of one of the book chapters, called 'Building a Personal Brand Online' and written by Richard Bailey – a PR educator, a senior lecturer at Leeds Metropolitan University and an editor of the popular student PR magazine Behind the Spin. In the book, Richard mentions me as the only woman among the five students he has listed as early social media adopters and pioneers in "making a name for themselves and kick-starting their careers through blogging and other forms of media."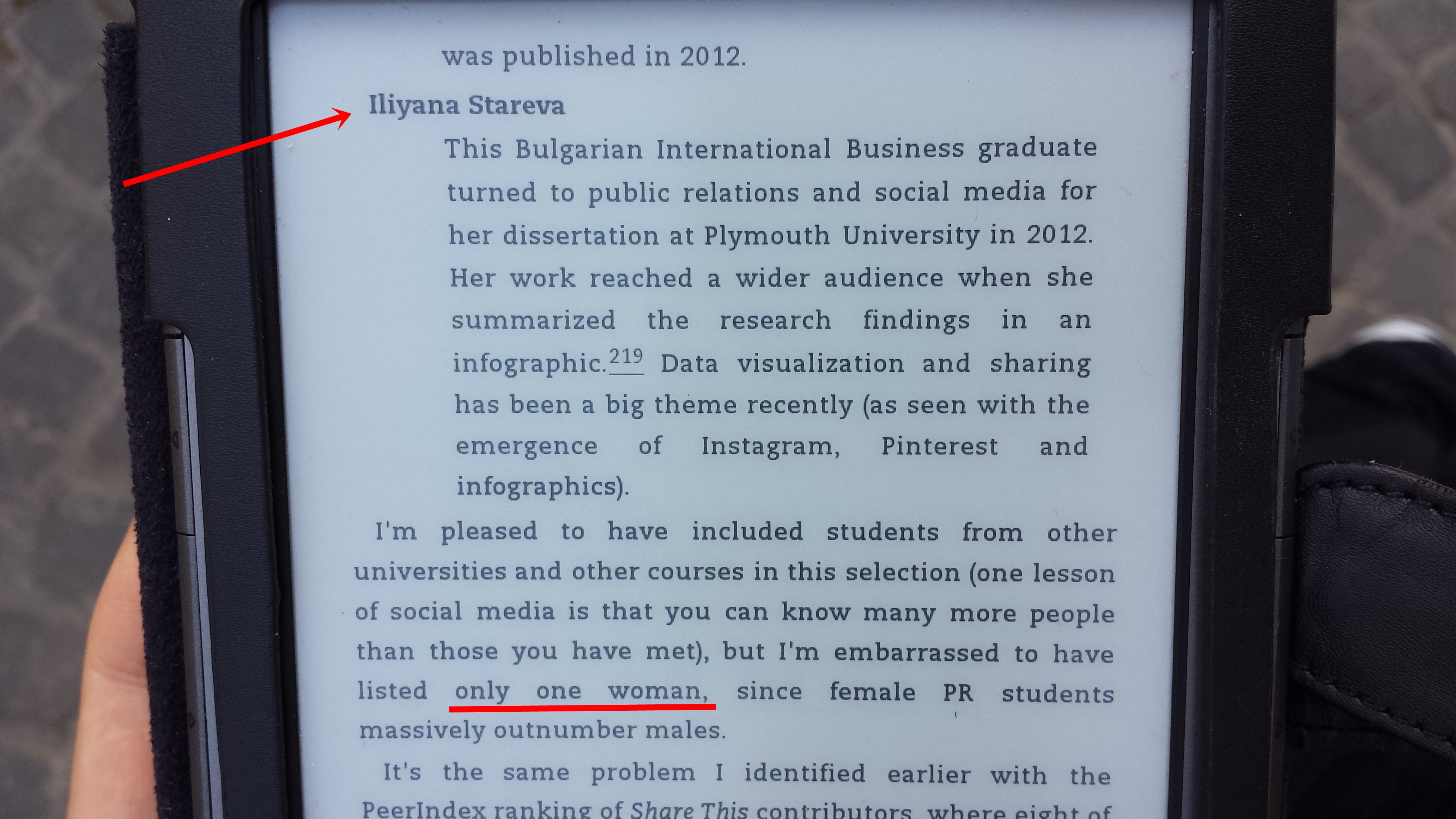 Here's the story behind this: Last year I published the findings of my first dissertation at Plymouth University about social media's impact on PR on my blog and summarised the results in an infographic. I pitched the blog post to Behind the Spin and Richard quite liked what I had done, tweeting:
https://twitter.com/behindthespin/statuses/272023799422144512

He also asked me to write an introduction to the infographic. An article about it then appeared in Behind the Spin. (By the way, the same just happened with my second dissertation and the infographic for it, you can read the article here.)
I can't possibly explain how happy I am! I consider this true recognition of my efforts to actively pursue a successful career. It also motivates me even more to continue going forward and working harder and harder to make my dreams come true. I can't thank Richard enough!