Let me be your PR dissertation mentor!
Advice, guidance and brainstorming for your PR dissertation
Writing a dissertation is difficult.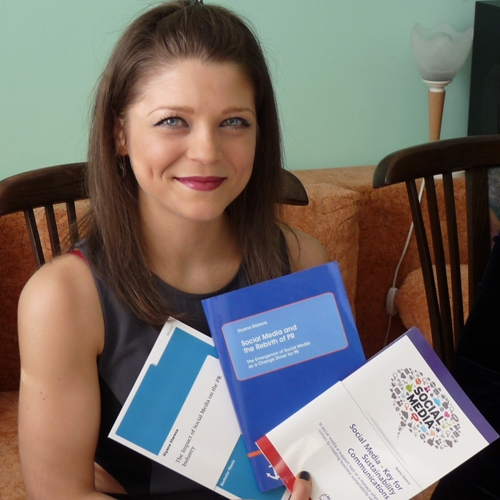 It's time-consuming, stressful and requires really hard-work. But it's also very rewarding and most importantly, it's crucial for your grade. After all, it's mandatory for you to graduate.
But don't worry! This is why I am here - to offer you PR mentoring for your dissertation.
Whether you're just starting out, considering research topics or research methods and defining your research objectives, or when you've almost made it and need someone to proofread your piece and advise you how to present your findings - I am here for you all the way towards submitting a brilliant PR dissertation.
Here's why I am so passionate about helping you as a young student, pondering around writing that perfect PR dissertation:
Four reasons you can trust me:
I've been there myself (I know your pain, I know how you feel)
I've written two dissertation:
Both of them have been published as writen books:
I have years of industry experience:

I know how a PR pro ticks and what she needs
I know the trends and pains of the industry
Are you ready to start that adventure with me - your PR mentor for your dissertation?